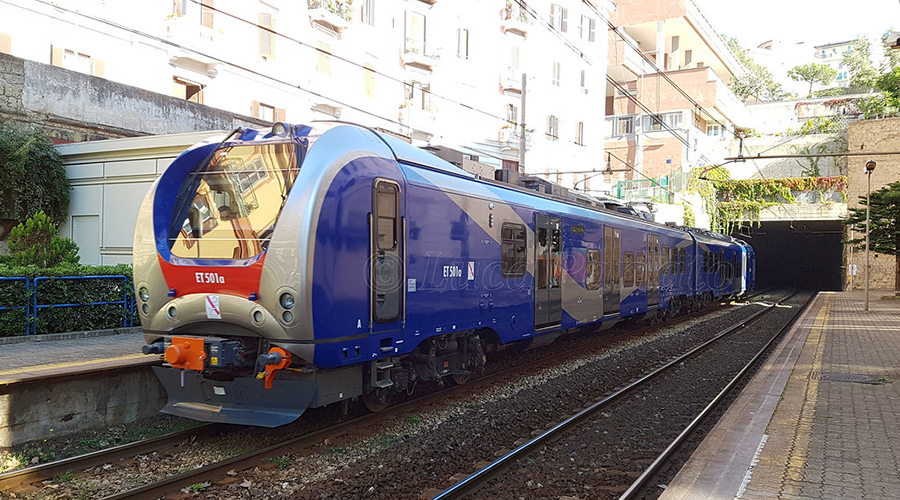 After the Napoli-Juventus match on Sunday 26 January 2019 there will be extraordinary races of Cumana and Circumflegrea.
Sunday January 26 2020 there will be the Napoli-Juventus match at the San Paolo stadium in Fuorigrotta and, as in previous home evening games, the Cumana will make extraordinary races at the end of the match.
The start of the game will be at 20.45 pm extraordinary trains will start at around 23 pm departures from the stations in the neighborhood to reach Montesanto.
Some races will also be in the direction of Pianura, however, departing from Montesanto, being the Circumflegrea. We point out that also the metro line 2 will make extraordinary runs.
Cumana
departures from Mostra per Montesanto
23: 08 - 23: 28 - 23: 48
departures from Fuorigrotta per Mostra
X
departures from Montesanto for Exhibition
23:21
Departures from Montesanto for Fuorigrotta
X
Circumflegrea
departures from Montesanto to Pianura
23: 23 - 23: 43 - 00: 03
departures from Pianura to Montesanto
23: 42 - 00: 02 - 00: 22