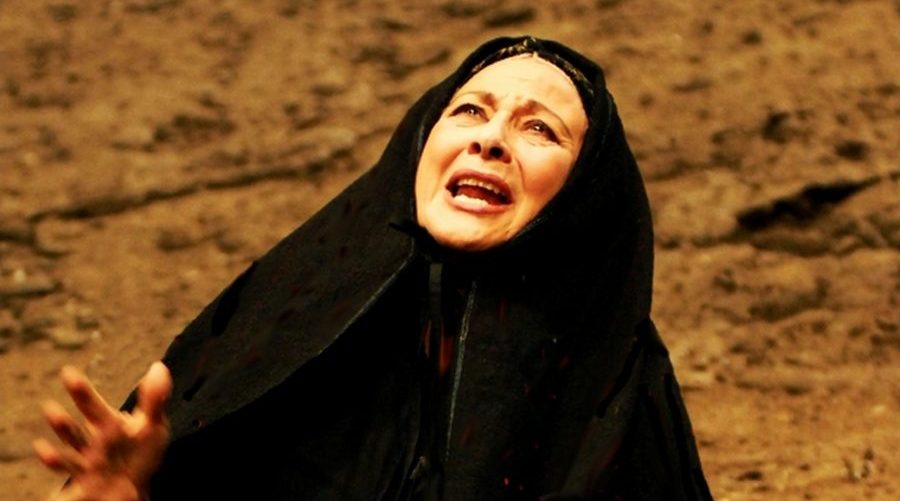 On the occasion of Easter 2021, the Miserere by Carlo Faiello will be available in concert form: the show will be visible online!
On the occasion of Easter and as has become tradition, Domus Ars proposes also this year the appointment with the Miserere by Carlo Faiello, an extraordinary one drama sung and recited in dialect.
The show will be visible in streaming for free by the Il Canto di Virgilio Association starting from Thursday 1 April at 20:00, on Holy Thursday, e until Sunday 11 April 2021.
Carlo Faiello for the show focused his attention on para-liturgical musical repertoire of the oral tradition of Campania, and therefore on songs and liturgies in the ancient Cilento, Vesuvian area, Terra di Lavoro, Amalfi Coast. To this he obviously added his original compositions.
The Miserere by Carlo Faiello
The protagonist of the show will be Isa Danieli who will wear the garments of Mary, the Mother of Christ. Danieli, an icon of Italian theater, had already played this role three years ago, in 2018, enjoying incredible success.
Next to her on stage there will also be five great Neapolitan voices or those of Antonella Morea, Patrizia Spinosi, Fiorenza Calogero, Elisabetta D'Acunzo and Marianita Carfora.
Accompanying the actors will be the Quartet of Santa Chiara with Giuseppe Di Colandrea on clarinet, Antonello Grima on cello, Pasquale Nocerino on violin and finally Franco Ponzo on guitar.
Image source: Made in Pompeii
Information on the Miserere by Carlo Faiello
When: April 1-11, 2021
Where: streaming
Timetable: from 20: 00
Price: free