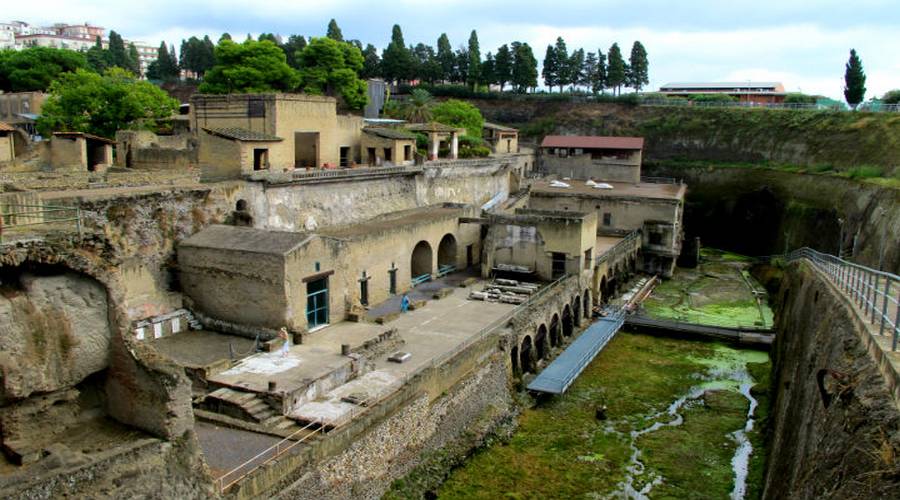 Easter 2020 with Campania Artecard: from the Mav to the Paths of the Cross to admire our cultural heritage directly from home!
La Scabec, the Society of the Campania Region for the enhancement and promotion of Cultural Heritage, proposes for this week a series of really interesting events to allow everyone, even while staying at home, to enjoy our national cultural heritage.
Appointments will be held on Official site and on social channels Scabec.
Easter 2020 on the web: appointments
The first appointment will be held Thursday 9 April 2020 at 19:00 with Vesuvius 79 AD in collaboration with the Virtual Archaeological Museum of Herculaneum and the Cives Foundation. It is a video show that reconstructs the moments of the eruption, through the letters of Pliny the Younger to Tacitus and the narration of the archaeologist Gianmatteo Matullo. You can follow the live broadcast on the Scabec Facebook page and the video will also be available on Youtube.
Friday April 10 at 19:00 appointment with the Paths of the Cross, an evocative documentary to tell the paths of the Cross in Campania and their history between art and tradition. In addition, you will have the opportunity to virtually visit the places told through itineraries that Scabec will offer on its social channels every week starting on Good Friday.
Saturday April 11 at 11:00 the most ancient Crucifixes, Naples San Domenico Maggiore - Abbey of Sant'Angelo in Formis - Benevento, Duomo - Mirabella Eclano (Av), Church of Santa Maria Maggiore. In addition, the second appointment with Saturday with Viviani: the Video, documents, photos and guests program suitable for an audience of all ages to tell and remember Raffaele Viviani, playwright, actor and poet whose seventieth year since his death this year.
The project also continues Sing Play and Walk, which every week offers a video-story of the progress of the approximately 300 young people of the seven bands, who practice a song that is then proposed to the public. It is also available on the place the comic book entitled "The dream of Donna Emilia" made in collaboration with COMICON.