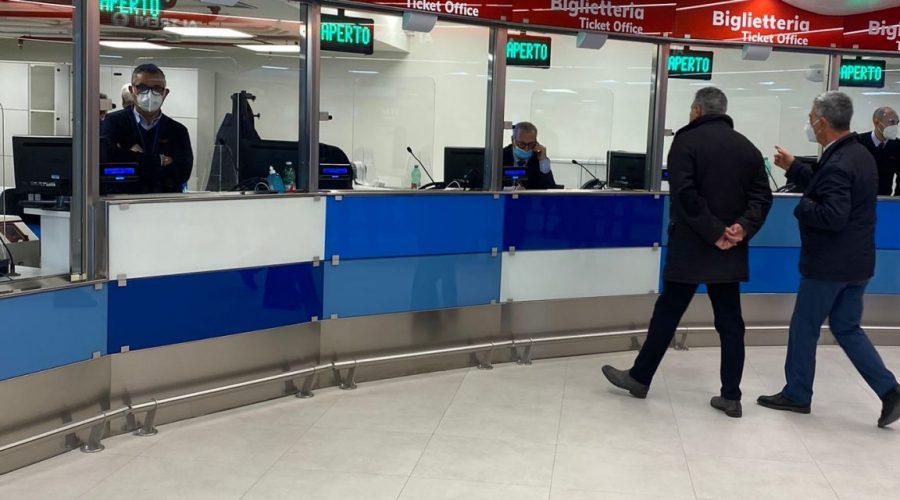 The new and more comfortable EAV ticket office in Piazza Garibaldi in Naples has been inaugurated with 10 stations.
In the station of Piazza Garibaldi a NAPOLI the new EAV ticket office came into operation relating to the sale of tickets for the Vesuvian lines.
It is a ticket office with a new look and which is more convenient for both employees who work there and passengers intent on buying tickets for Cumana, Circumflegrea, Circumvesuviana e MetroCampania NordEst. In fact, the sales stations have doubled and passed by 5 to 10.
The inauguration that was made also concerns a work that will be finished in 2 months and which includes the renovation of the area where the turnstiles are located.
The other works on site
In addition, construction sites for the complete redevelopment of the Porta Nolana station and the structure of the docks of Piazza Garibaldi.
From the Autonomous Volturno they declare that within 1 year and a half the total restyling of Piazza Garibaldi and Porta Nolana, which will totally change their face.
Photo source: AGC-Greencom.it