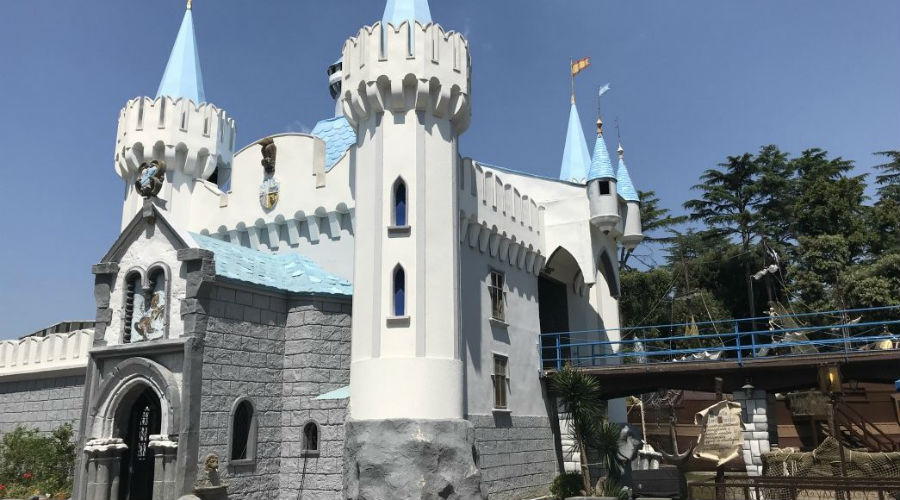 For the month of February 2019 you can fully enjoy the Edenlandia of Naples with the Edenday: the day ticket with unlimited rides
Until February 28 2019 the Edenlandia of Naples celebrates the month of love with the Edenday, days when you can enjoy the wonderful amusement park throughout the day. In fact, thanks to this formula you can have it unlimited access at the historical park rides.
Il Train of Edenlandia, the Carousel, the Jump Around frogs, the Happy Swing, the amusing House of Mockery, the historian Lord Sheidon's Castle, the flying Dumbo, the Autoscontro and the adrenaline Tower are the rides that all park lovers can visit at will thanks to Eden day.
A more initiative is added to this beautiful initiative social: visitors are in fact invited to take a selfie to be published on the social media pages of Edenland more shared will receive a gift.
Recall that the Edenday ticket is not mandatory because those who want to take advantage of the rides paying the rides individually can always do it.
Information on the Edenday
When: up to 28 February 2019
Where: Edenlandia, Avenue John Fitzgerald Kennedy, 75
Timetables:
Monday closed
From Tuesday to Friday: from 15.00 to 21.00
Saturday, Sunday and Holidays: from 9.30 to 24.00
Prezzi: Free entrance to the park, the Edenday 25 euro bracelet. Who wants to take advantage of the rides paying them individually, can always do it (it is not mandatory to purchase the Edenday)
[Votes: 1 Media Rating: 1 / 5]