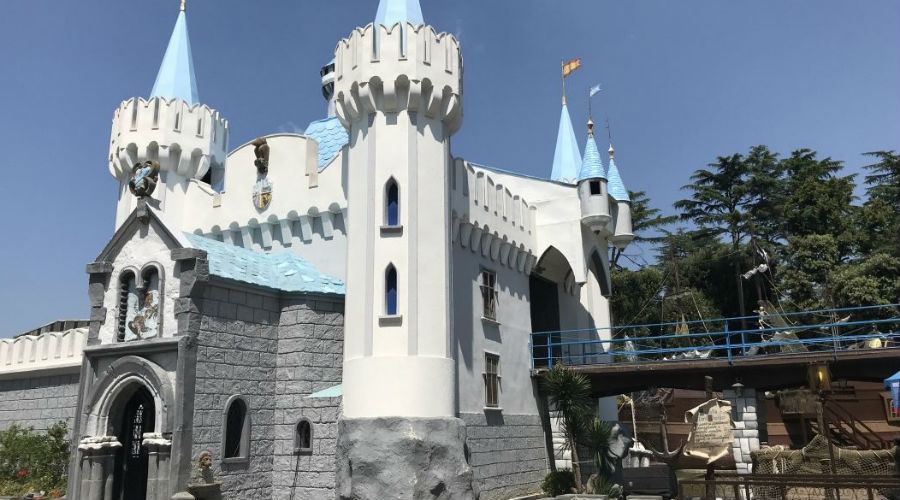 Other historical attractions are re-enacted at the Edenlandia in Naples with the Casa delle Beffe, the Galdieri Karting track, Lord Sheidon's Castle and the Pirate's Galeone
The wait for the reopening of the historical rides all'Edenlandia of Naples is over, from today November 9 2018, you will be able to access three other attractions that were originally located at the amusement park. In fact, it will be possible to finally access the Casa delle Beffe, the Galdieri Karting Track, the Castle of Lord Sheidon and the Galeone of the Pirates.
After the reopening of the Train, Dumbo and the classic Carosello, last month, and after the great success of the Halloween celebrations, Eden expects Christmas with the opening of three other attractions which, after the maintenance and restoration work, are ready to be rediscovered by young and old. It will pay, as happens with the other rides, access to the single attraction, while the park can be accessed for free.
After the renovations that the park has undergone, it has completely changed its face, becoming the largest Food & Leisure Park of Italy and unique in its kind with many restaurants, events with entertainment, parades and shows of various kinds.
Event information
Where: Edenlandia, Naples
When: from 9 November 2018
Timetables:
From Monday to Friday from 16: 00 to 22: 30
Saturday, Sunday and holidays from 09: 30 to 24: 00
Prezzi:
free entry

Castle of Lord Sheidon 3 euro

Kartodromo Galdieri 5 euro

Casa delle Beffe 3 euro
[Votes: 0 Media Rating: 0 / 5]