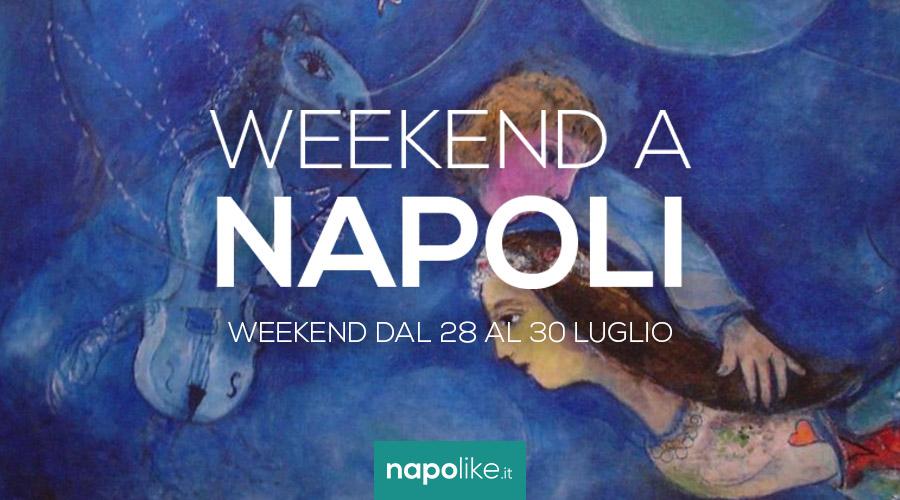 In the weekend from 28 to 30 July 2017 in Naples you can participate in many cultural events and screenings in outdoor cinemas!
Over the weekend from 28 to 30 July 2017 in Naples another summer month will end with so many exceptional events: exhibitions, evening visits, outdoor cinema and boat trip.
Our land, so rich in suggestive places offers some evening visits at a popular price. You can take advantage of it for visit the Temples of Paestum and the excavations of Herculaneum.
If you like to learn new culinary techniques, we recommend a visit to the Solfatara where you will taste the geothermal cuisine.
Those who love the beauty of details can not but admire the work "The man who measures the clouds"Exhibited on the roof of the Mother Museum.
For a relaxing evening, however, you can choose between several outdoor cinemas, like the Drive in to Pozzuoli and summer music festivals, such as the Sant'Elmo Estate.
For more information read the details of the events.
[Votes: 0 Media Rating: 0 / 5]
---
Cultural events
---
---
---
---
---
---
---
---
---
Outdoor cinema
---
---
---
---
concerts
---
---
Other events