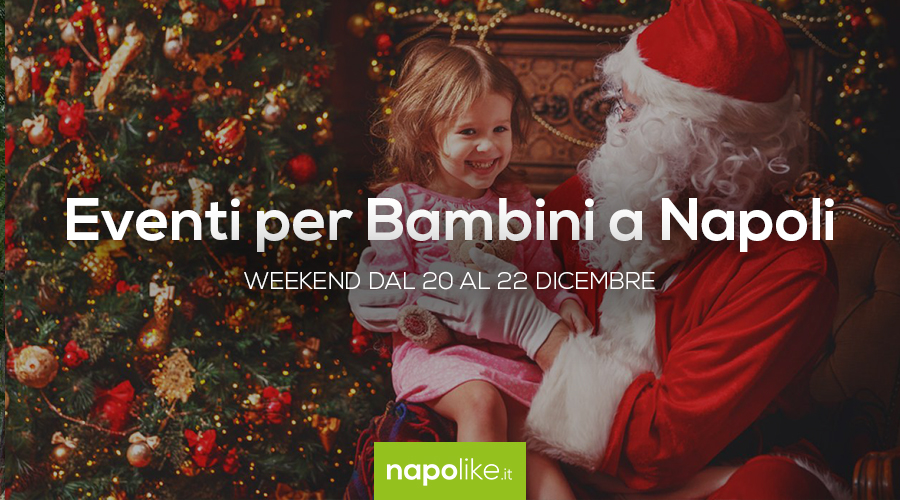 Children will have fun in the world with the events in Naples for this weekend that runs from 20 to 22 December 2019!
Also children have various private events to choose from to have fun in Naples in weekend from 20 to 22 December 2019, especially in this beautiful Christmas atmosphere.
First of all, we advise you not to miss the Coca Cola village at the Rotonda Diaz with many fun initiatives, while at theEdenlandia the appointments with Christmas continue.
In Salerno there are i cribs of sand, real works of art not to be missed.
In San Giorgio a Cremano and Casalnuovo i continue Christmas markets with many stands and events.
Here are the initiatives for children in Naples during the weekend.