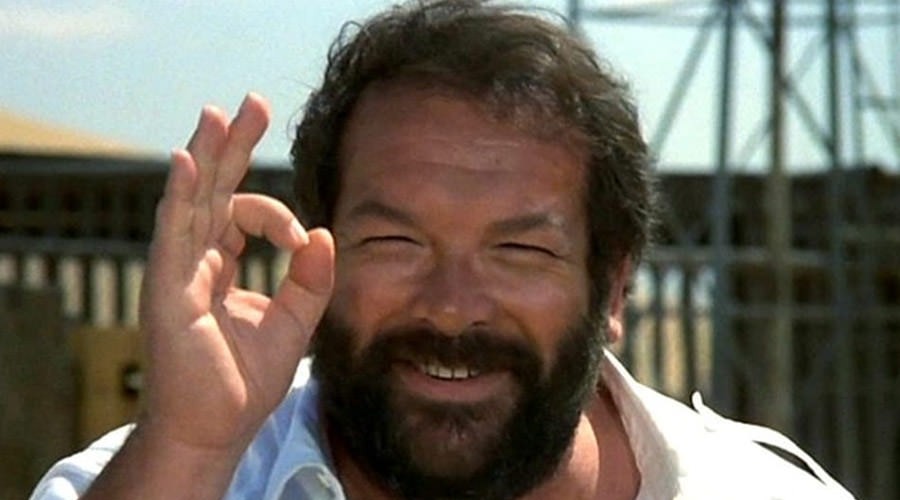 On the second anniversary of the disappearance of Bud Spencer, the Quartieri Spagnoli in Naples remember him with a statue in his honor and special sweets!
Two years after Bud Spencer's disappearance, on the same day in which the second anniversary falls, the June 27 2018, the Spanish Neighborhoods di Naples they will remember the Neapolitan actor with an event in his honor.
The initiative includes the participation of various commercial activities in the area and the presentation of a wooden statue with the features of the actor. Created by the artist Mario Schiano, it represents our Bud with a series of continuous references to our city. In fact, the Wooden stencil has some shades of red that they want remember the magma, clearly bringing to mind Vesuvius. The volcano, with its power, is also a symbol of Bud Spencer himself, a volcanic personality full of life. The statue was made with recycled materials supplied by Salvatore Iodice, owner of RiciclArte Miniera, and with the collaboration of the Association "La voce dei Quartieri Spagnoli".
At the event on Wednesday there will also be the pizza chef Gino Sorbillo, Alessandro Iovino, author of the book "Grazie Bud", the president of the II Municipality Francesco Chirico, the nephew of Bud Spencer Sebastiano Pigazzi, the regional councilor of the Verdi Francesco Borrelli and, in connection with the Radiazza, the speaker Gianni Simioli.
Finally, the Seccia Pastry of the Quartieri Spagnoli will offer to all the participants of the mignon cakes made for the occasion and all have one B drawn above.
Event information for Bud Spencer
When: 27 June 2018
Where: in vico Lungo Gelso (corner Vico Tofa), Quartieri Spagnoli
Timetable: 12.00
Price: free participation