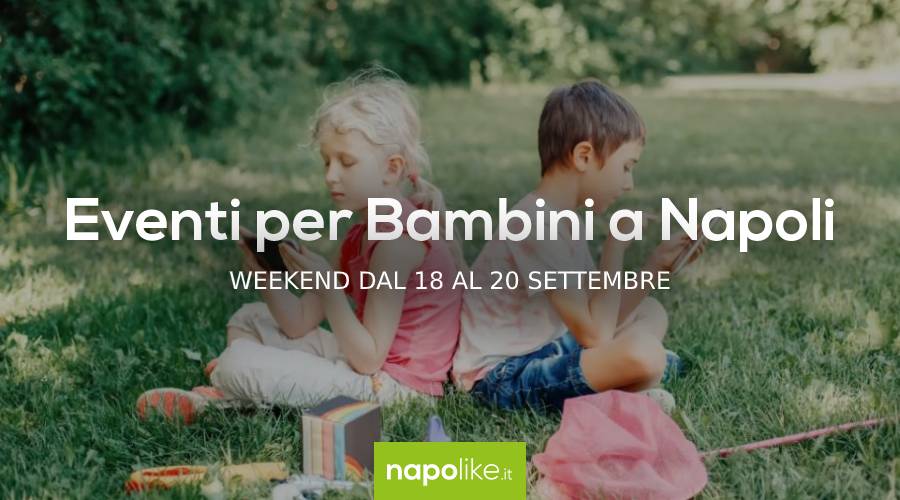 Fun workshops, shows, visits to suggestive locations and picnics among the events for children in Naples during the weekend from 18 to 20 September 2020.
- events for children in this weekend in Naples they are certainly fun, but also very educational. Indeed, on the weekend from the 18 to the 20 September 2020 the little ones will participate in beautiful guided tours in suggestive locations and will have fun with thematic workshops.
In the Mostra d'Oltremare part Autumn in the pine forest with shows and workshops.
In Bacoli there will be a visit to the Piscina Mirabilis with two funny characters and, to follow, the laboratory dedicated to clay, while in Marechiaro a show based on an illustrated book, thematic workshops and picnic.
In addition, children can visit the Park dedicated to Dinosaurs at the Naples zoo and, at the Mostra d'Oltremare, there will be Four Paws at the Fair.
Here are the events for children in Naples at the weekend.