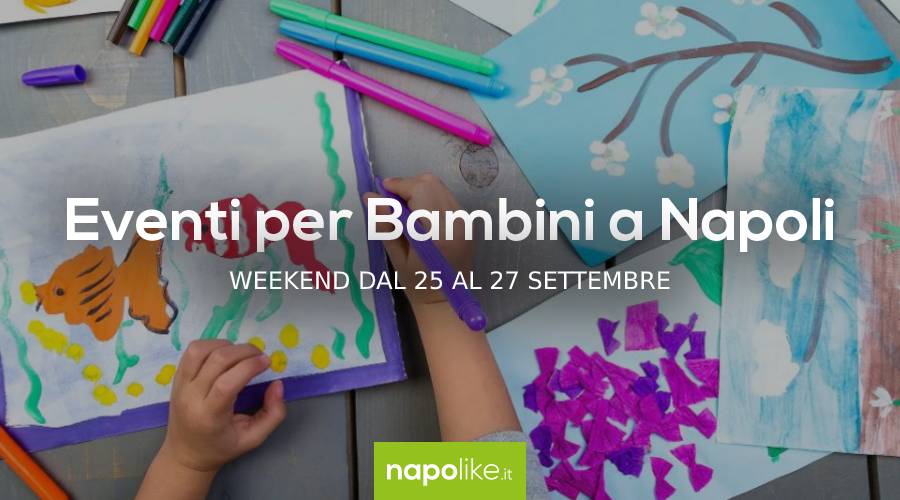 Drawing, poetry, music, science, art and dinosaurs with events for children in Naples during the weekend from 25 to 27 September 2020!
In this first weekend autumn that goes from the 25 to the 27 September 2020 there are various events for children and families a Naples that we want to advise you.
In Piazza Mercato there are numerous workshops and activities of drawing, poetry e music suitable for everyone, while the free drawing workshops for the little ones.
At the Madre Museum, with evening admission at 1 euro, they begin workshops dedicated to contemporary art. Also, after a long time, reopens City of Science.
At the Zoo, however, there continue to be many Dinosaurs life size with ZOOrassic Park.
Here are the events for children in Naples.