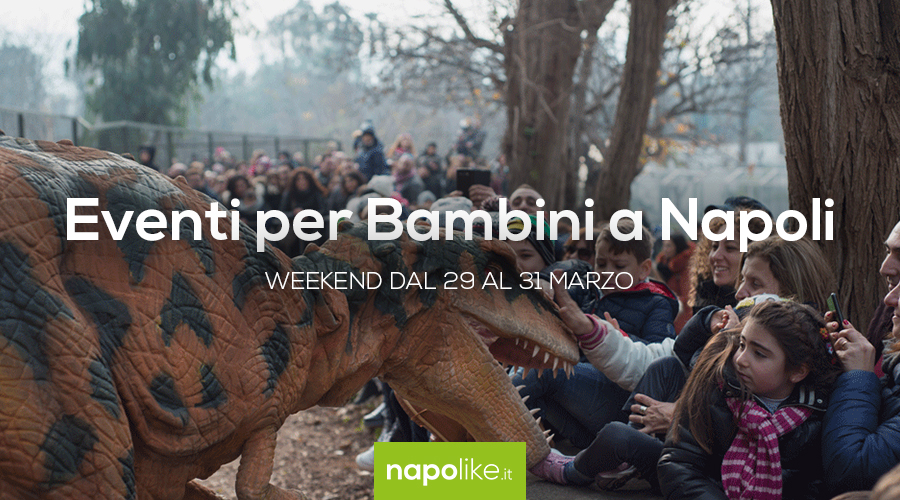 Many dinosaurs, book exchange, football players' figurines, fairy tales and shows with events for children in Naples during the weekend from 29 to 31 in March 2019.
Great events for children in this weekend ranging from 29 to 31 March 2019 in Naples, opportunities to spend beautiful hours with your family.
At the Zoo the shows of Zoorassic Park with the dinosaurs, so many unmissable actors and shows. Even in the Astroni Reserve, though, you can meet the Dinosaurs and they are all a natural size.
At the Rotonda Diaz, instead, the stage of the Panini Tour with many figurines of players to exchange and prizes to be won.
Children who love reading cannot not participate in the BookMob in Piazza Dante or in the stages of the Biblioape which proposes itinerant readings.
All 'Botanical Garden new show with the fairy tale In the mirror of Snow White thanks to the Spring Tales, while a City of Science even children can make an interesting free visit if their birthday falls in this month.
Here are the events for children in Naples.