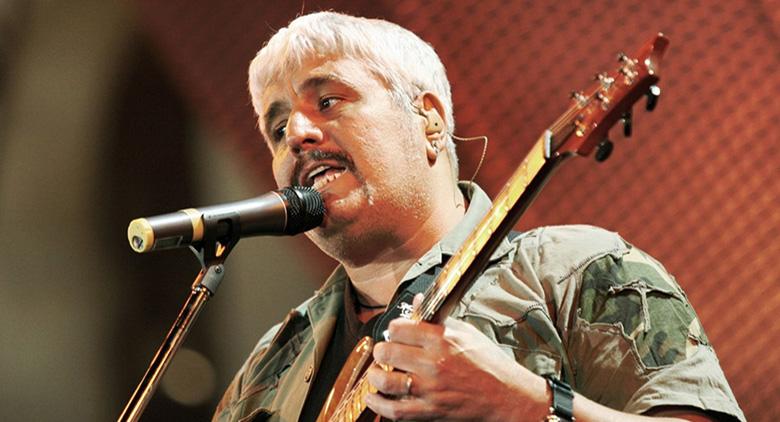 The events to remember Pino Daniele in Naples, two years after his death, with flash mobs, music, meetings and more.
They are now two years passed since the sad death of Pino Daniele, the Neapolitan singer-songwriter who left an indelible mark in the history of Italian music, but also in the heart and soul of all his fans.
His absence is heavy, but two years after the anniversary of his death, Naples wants to remember him with a series of events between the 4 and the 6 January 2017, in a program of meetings, flash mobs, musical events and much more, to pay tribute to the man and the artist.
Among the most important events there will certainly be the flash mob in Piazza del Plebiscito, a place that was also chosen for Pino's funeral and which attracted hundreds of thousands of people. But there will also be the initiative at the BOrgo Marinari with a talented pianist, the rally organized by his brother Nello in the historical center and a tribute to the silent party, always in Piazza del Plebiscito.
But let's discover together all the events to remember the great Pino Daniele in Naples.
Flash Mob in Piazza del Plebiscito
Exactly two years after the death of Pino Daniele, all his fans are called to meet in Piazza del Plebiscito and bring with them a guitar, a jambe and a gadget referring to the artist, like a concert ticket or a cd. All together, we will sing the most beautiful songs by Pino.
When: the January 5 2017
Where: in Piazza Plebiscito in Naples
Music at the Borgo Marinari
In the evocative setting of Borgo Marinari, a few steps from the Lungomarewe are all invited to meet for sing under the stars the most significant pieces by Pino Daniele. To sing the songs, the musician Danise who will accompany us on the piano.
When: 4 January 2017
Swallow: via Partenope, entrance to Borgo Marinari (Castel dell'Ovo)
Meeting at Santa Maria La Nova
Meeting of fans in the places where our artist was born and raised, to remember all together both the man and the artist. The appointment is in Piazza Santa Maria la Nova the 6 January, for a morning of memories and emotions.
When: January 6 2017
Where: Piazza Santa Maria la Nova
Schedule: from the 11.30 15.30
Silent Party
In Piazza del Plebiscito there will also be a silent party, organized to make participants dance on the music of many musical genres using headphones. As a tribute to Pino Daniele, however, the event will open with one series of songs by Pinuccio that will be sent to the headphones of the many that will run.
When: the 5 January 2017
Schedule: from 21: 00 to 00: 30
In our article more details on the Silent Party.