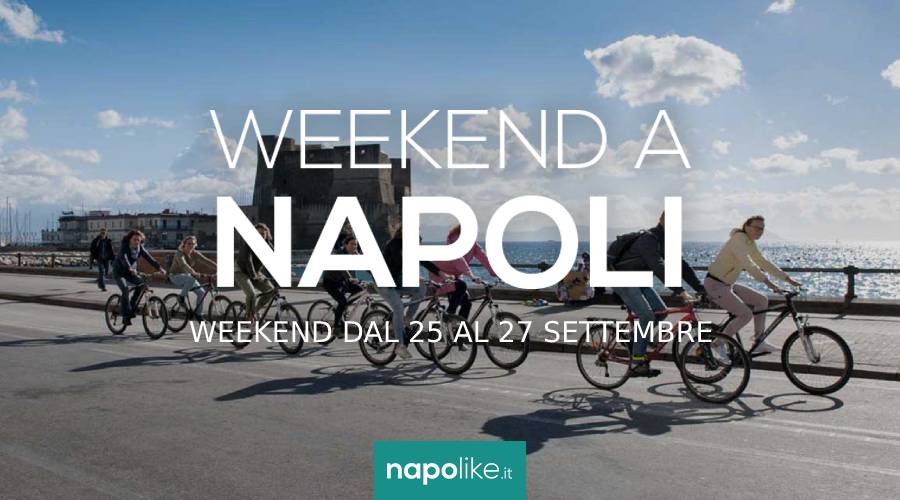 Exhibitions, visits, shows, theater and much more with events in Naples during the weekend from 25 to 27 September 2020!
Many new ones events in Naples in weekend from 25 to 27 September 2020 with numerous cultural initiatives, fun activities and events not to be missed.
At Castel dell'Ovo begins the Marina Abramovic exhibition, while in many other locations there are the European Heritage Days with museums open for 1 euro on Saturday evening. In Villa Comunale the #Restaurarte shows start and Città della Scienza reopens to the public after a long time.
The Teatro alla Deriva returns to the Stufe di Nerone with shows on a raft and, from the historic center, the collective ride . Naples Bike Festival. Do not miss the Wine & the City and much more.
Here are the events in Naples for the weekend.
---
Cultural events
---
---
---
---
---
---
---
---
---
---
---
Other events
---
---
---
---