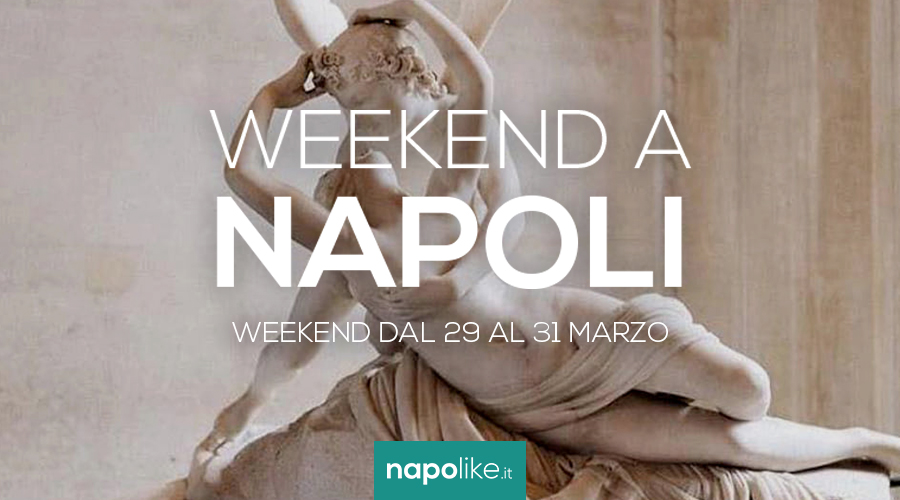 Exhibition on Canova, theater, concerts, dinosaurs, visits with aperitifs and much more with the weekend's events from 29 to 31 March 2019 in Naples!
Last weekend of the month, but it will not be the last this column full of advice on what to do at the weekend a Naples. From the 29 31 2019 March surely you will find many private events who will meet your interests, first of all the exhibition on Canova at the National Archaeological Museum.
At Mann, in fact, the exhibition has been publicized for months and you will find more than 100 works by Canova, including some important statues from St. Petersburg.
At the Sannazaro Theater in Naples he goes on stage Nine hundred by Alessandro Baricco and, at Catacombs of San Gennaro, you can participate in an interesting one evening aperitif.
At the Zoo the new edition of Zoorassic Park with many dinosaurs, shows and actors. There will also be Energy Med at the Mostra d'Oltremare, between renewable sources and energy efficiency.
Among the other events not to be missed, the concert by Elisa at the Augusteo Theater Caracciolo Gold Run marathon, yoga classes at the Gaiolae and events for the Earth Hour.
here are the best events in Naples for the weekend.
---
Cultural events
---
---
---
---
---
---
---
---
---
concerts
---
Other events
---
---
---
---
---