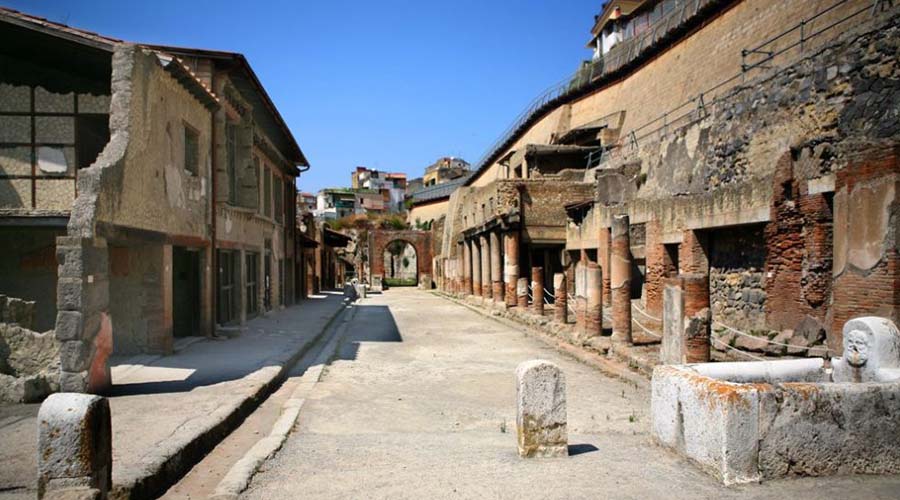 At the Herculaneum Excavations an extraordinary novelty: you can buy an annual subscription at the special cost of the single ticket!
The Herculaneum Park is closed due to the provisions of the DPCM.
***
The beautiful Archaeological site of Herculaneum, in the province of Naples, launches a special novelty to visitors, in fact it will be possible to buy a annual subscriptionand at the fantastic single ticket price, that is just 13 euro.
As stated by the director of the Archaeological Park himself, Francesco Sirano, this initiative wants to offer the opportunity to all citizens and all lovers of archeology and the history of this special place to visit the Park at a truly advantageous cost.
By purchasing this special ticket, you will be entitled to access with two exclusive contents, that is a guided tour conducted by the director of the Park during the Christmas holidays and a summer event.
How to buy the subscription and the rules to respect
Here are what they are the methods and rules to be respected in order to purchase and use the special subscription:
The subscription can be purchased online starting from November 1st 2020 until the return of the summer timetable
The total cost of the subscription will be 14,50 €, of which € 1,50 is a booking fee
During the first visit, the season ticket can be collected at the cash desks of the Archaeological Park
Every time you want to visit the site you will only have to collect, at no additional cost, the free one at the cashier to access. You can also book access on the place for free
Each visitor from the entrance must present a subscription, reservation and identity card
The subscription will allow entry to the Park in ordinary mode, but events with special ticketing and evenings will be excluded
Si can give away the season ticket for Christmas once purchased, a special person can indicate the recipient of the gift at the site's cashier, indicating the details.
Throughout the month of October 2020 you can also go to the park for the Herculaneum sunsets. The park, in fact, until October 2020, will remain open according to the summer hours and thanks to special lighting systems, visitors will be able to enjoy suggestive sunsets, to live a truly unique experience.
Information on subscription for the Herculaneum excavations
When: from 1 November 2020
Where: Archaeological excavations of Herculaneum
Hours: 08: 30-17: 00 (last admission 15:30)
Price: 13 euros + 1,50 booking fee