On Sundays of 12 and 26 June 2022 an original and suggestive event will take place on one of the most famous paths of Vesuvius, The Valley of Hell.
A 1000 meters high we will be able to participate in aexcursion on the path enriched by an outdoor theatrical show organized by the Karma Association. It is a new format that sees the fusion between excursion and show.
We point out that the show is reserved for a limited number of participants and is not recommended for those with mobility problems.
The walk between nature and legends
The event will take place together with a expert hiking guide that will immerse us in the nature and beauties of Vesuvius among brooms, lapilli and trees of different types for a walk in the cool and in the shade, away from the heat of the city.
During the walk we will meet curious characters linked to the legends of Vesuvius from the guardian of the volcano to Spartaco and we will know the love story between Vesuvius and Capri. We may also meet some nice ones elves of the woods and everything will end with the representation of Canto V of Dante's Inferno.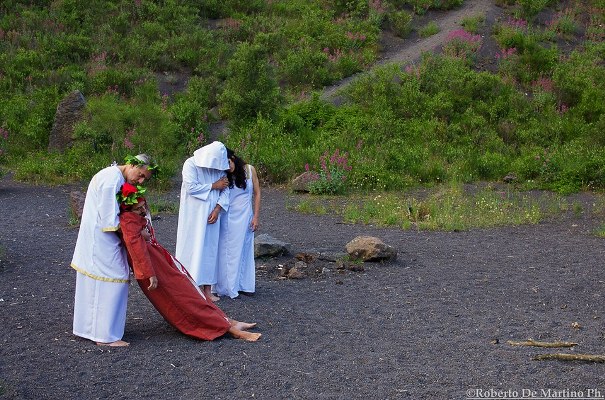 After about 5 years, as the director Antonio Ruocco comments, this show is re-enacted and every time it has met with great success among the public both because it is well organized and because the location makes it even more suggestive.
The expert guide will be Luigi Guido, while the theatrical performance will be interpreted by Ciro Pellegrino, Ciro Scherma, Maria Claudia Pesapane and Federico Siano.
Recommended clothing and duration of the event
To attend the event it is recommended to wear comfortable shoes for example from gymnastics or trekking, comfortable pants e spare links. It is also recommended that you bring a mosquito repellent. Highly recommended bring a bottle ofwater di minimum 1lt. In fact, being immersed in nature, there are no refreshment points.
The duration of the excursion with show, including stops, performances, descent and ascent is approximately 3 hours.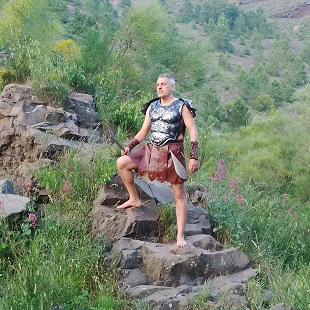 Information on the excursion with show on Vesuvius
When
And June 12 26 2022
Where
Meeting place: Contrada observatory 18. Recommended motorway exit Ercolano Scavi
Timetable (read carefully)
16:15 pm. The appointment is earlier than usual because, to get to the path, participants will have to take shuttles made exclusively for the event. The maximum is recommended punctuality.
Price
Participation fee of € 16.00 for adults which includes excursion with guide and show + € 4.00 of compulsory and exclusive shuttle for participants who will accompany them from the parking lot to the path entrance
Reduced € 10,00 children from 6 to 10 years
payment methods accepted: cash only
Reservation required and contacts
via sms or WhatsApp to the number 3427329719 | Facebook page
Photo source: Karma Association - Art, Culture, Theater
Are you looking for something in particular?