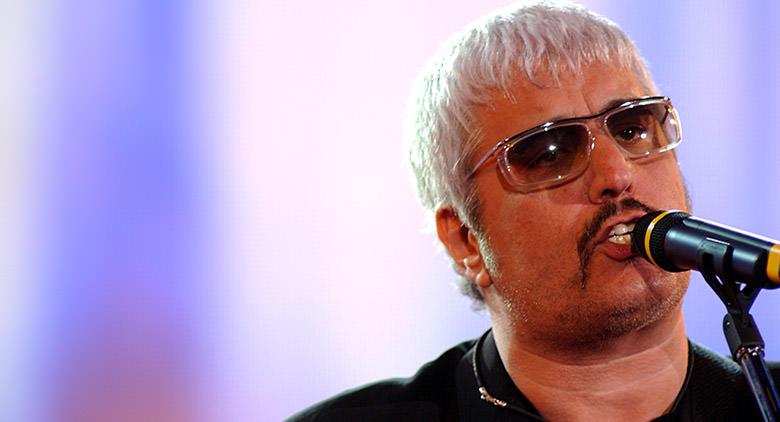 Unpublished photographs, concerts and meetings for the exhibition dedicated to Pino Daniele at the Auchan Shopping Center in Naples!
Update: the exhibition has been extended until February 29 2016
***
From January 14 31 2016 to, the Auchan shopping center in via Argine, near Naples, will host one photographic exhibition dedicated to the singer Pino Daniele and entitled "Napule is ... the places of Pino Daniele".
The exhibition is in collaboration with the international exhibition ROCK! which has already hosted at PAN - Palazzo delle Arti Naples the exhibition PINE TREE! The thousand colors of the happy lazarus, with the Department of Culture and Tourism of the City of Naples and is inspired by the book Napule is ... The Places of Pino Daniele, written by journalists Carmine Aymone and Michelangelo Iossa and embellished with unpublished unpublished photographs by Dino Borelli.
A journey that revives meetings and duets with international artists, fraternal friendship with Massimo Troisi and one walk to discover the places who have forged the musical production of the Black in half, from Santa Chiara a Santa Maria La Nova, from via San Sebastiano up to Castel dell'Ovo, Via via Toledo e Piazza del Plebiscito and ended at the sea.
In addition, the Auchan Shopping Center will reward with a surprise the most beautiful dedications that visitors will be able to write as part of the initiative "What is your memory of the great Neapolitan artist Pino Daniele? Write a dedication with your personal memory of the singer, a picture with him, an autograph, a song ... ".
[wpmoneyclick id = 85964 /]
[wpmoneyclick id = 85974 /]
Exhibition program
As part of the exhibition, the following events will be organized:
Thursday 14 January
Timetable: at 12.00
Where: in the spaces of the 'piazzetta' Ammore & Sapore
Inauguration of the exhibition and awards of the 10 most beautiful dedications
Saturday January 23
Timetable: at 17.00
Presentation of the book "Napule è ... The Places of Pino Daniele" with meeting with the authors
Sunday January 24
Timetable: at 18.30
Good Good Quartet concert
Information on the exhibition Napule is ... The Places of Pino Daniele
When: from 14 to ! February 29 2016
Where: Auchan Shopping Center Naples, Via Argine 380
Ticket prices: free entry
info: fb page of the event