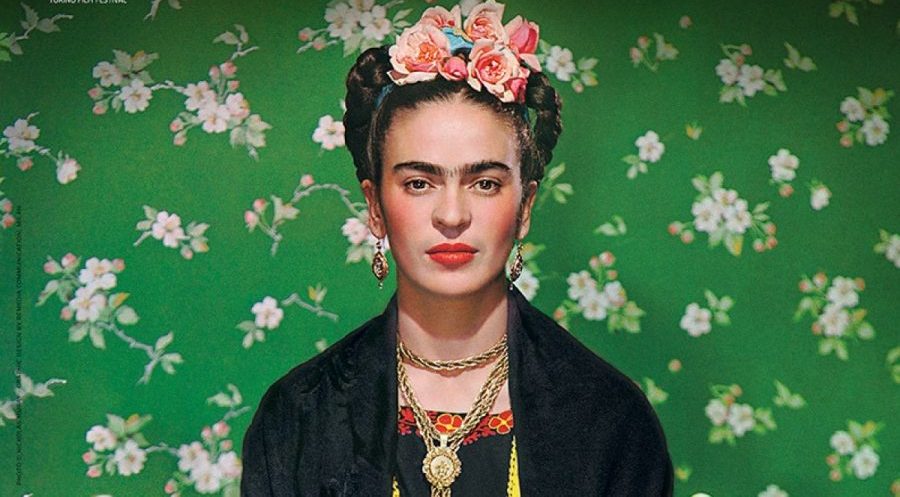 In the beautiful Palazzo Fondi in Naples, the special exhibition dedicated to Frida Kahlo: unpublished drawings and a 10D film are scheduled!
From 11 September 2021 to 9 January 2022 the beautiful Palazzo Fondi di Napoli welcomes for the first time a special exhibition entitled The Chaos inside and dedicated to Frida Kahlo, the painter who was the symbol of female independence and the artistic avant-garde of the twentieth century.
Will a very particular and suggestive exhibition, open to all those who do not know this great Mexican painter, or simply want to know her troubled life, in all respects, at 360 degrees.
We remind you that even al PAN there will be an exhibition dedicated to Frida Kahlo.
The Chaos inside Palazzo Fondi
The special exhibition dedicated to the great Mexican painter Frida Kahlo will be held at Palazzo Fondi in Naples and will be developed on an exhibition space of 80 square meters. The Chaos inside will allow you to know some details of his life together with his beloved Diego Rivera.
The exhibition will perfectly reconstruct the spaces in which the painter lived, such as her studio and hers bedroom, the place where the painter had to live a part of her life because of a accident that forced her to bed.
They will be shown diary pages, drawings, objects of everyday lifea, exclusive photographs and even some original paintings never exhibited before, such as the Portrait of Frida by Rivera in 1954, La Nina de losabanicos also by Diego Rivera from 1913, and many others.
The 10D film
A special space dedicated to cinema will also be created within the exhibition in which a 10D film with special effects will be broadcast. The film entitled Frida the journey will tell the life of the Mexican painter starting from the accident.
Information about the Chaos within
When: 11 September 2021 - 9 January 2022
Where: Palazzo Fondi, Naples
Timetables:
Monday to Friday from 09: 30 to 20: 00
Saturday, Sunday and holidays from 09: 30 to 21: 00
Price:
Full weekday ticket 12 euros
Full weekend and holidays ticket 14 euros
Reduced ticket 10 euros (children up to 14 years, over 65, agreements)
Open ticket 16 euros
School ticket 5 euros
Contacts: Official site | for reservations: 351 8403634 - 333 6095192 | for tickets visit the site