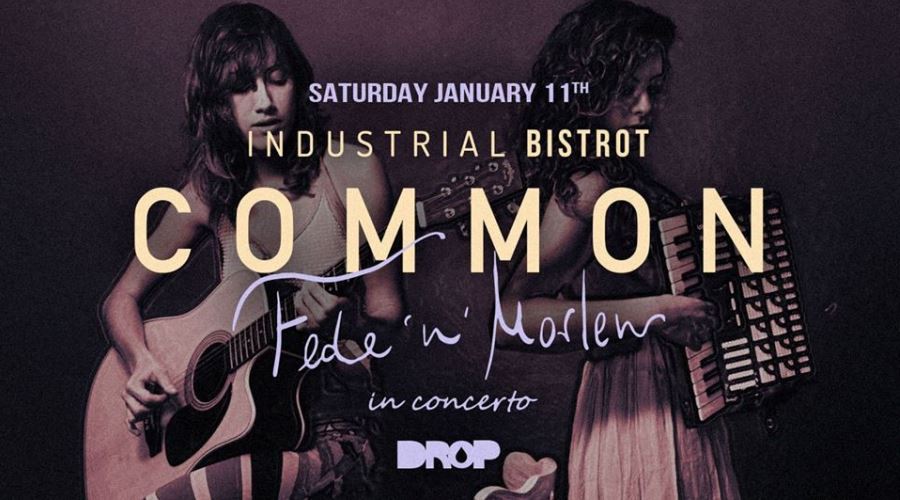 Fede'n'Marlen will go on stage at the Common Ground in Naples together with other great musicians of the Neapolitan indie scene and will sing some songs of the new album exclusively.
Fede'n'Marlen are expected to Common Ground of Naples 'sJanuary 11 2020 from hours 23: 00. With them Ciro Tuzzi (EPO), Walter Marzocchella (ROMITO) and Luca Costanzo (Sabbaegliincensurabili) who will accompany the songwriters in the performance of the enthralling pieces that will be released very soon in new album, expected by the end of 2020.
Singer-songwriters hovering between Naples and the rest of the world
Fede'n'Marlen have behind the publication of two unreleased records who explored and merged the musical traditions of places far apart: Naples, Brazil and Spain.
The setting of the event will give a captivating and energetic interpretation of new singles like Islands, Alabaster and Intercostal, which will be previewed at the Common Ground.
Entry, drinks and dinner
The event is free until 23pm and it will be possible to contact the Common Ground for book a dinner to be consumed in the industrial bistro that will host the live.
From the moment the live starts on entrance ticket will 15 euros, while after midnight the entrance will cost 20 euros.
Information on Fede'n'Marlen in concert
Where: Common Ground - Via Scarfoglio 7, Naples
When: 11 January 2020
Prezzi:
until 23 pm: free entry
from 23:00: 15 Euros with drink included
from 24:00 20 Euros with drink included
Hours: access from 21:00; Live start at 23:00