In November 2014 "Federico's concerts" will start, the free music festival for Neapolitan students
Great gift for the Federico II students, by the Neapolitan University. University students can participate for free in Federimusica 2014-2015 - Federico's Concerts, a cycle of eight classical music concerts that will begin on November 28, 2014 at the Cloister of Saints Marcellino and Festo.
The festival, which will end the 13 March 2015, will boast famous names of the classic panorama as, Cristiano Burato, Oliver Kern, Ludovica De Bernardo, Lorenzo Di Bella and many others under the impeccable artistic direction of Mario Coppola.
Each live will be preceded by debates and discussions, supported by reports, musicologists and pianists, relating to the historical context of each piece and suitably supported by theoretical explanations regarding genre, form, composition and musical construction.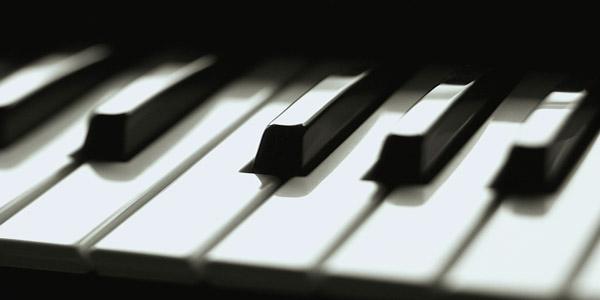 A contextualization, this, interesting and necessary to understand the transformation of the classical melody over time on the basis of political-social events and how many they could influence, both on a harmonic and purely technical level.
An intelligent way for bring young people closer to a musical genre considered to be a niche, but which is actually the basis of each category and who knows how to "speak" even if devoid of words. In short, contrary to the opinion of most, classical music represents the most modern genre of all. Just stop and listen.
Below, the concert program.
2014 / 2015 Federimusic Program
November 28, 2014
Giovanni Porzio Reporter - "The Notes of War"
Cristiano Burato Pianist - "Dino Ciani Teatro alla Scala Award" 1996 - Music by Chopin
December 12 2014
Renata Maione Musicologist
Maria Clementi Pianist - Music by Bach and Mozart
January 3 2015
Nicola Verzina Musicologist - "Untitled"
Oliver Kern Pianist "Beethoven Prize, Vienna" 2001 - Music by Respighi, Brahms, Ravel, Berg
January 16 2015
Gianluca Luisi Pianist - "The Wanderer and the Traveler" "JS Bach Saarbrűcken Award" 2000
Conference by the pianist Music by Bach, Beethoven, Schubert
January 30 2015
Paolo Maione Musicologist "Studies and Ballads"
Lorenzo Di Bella Pianist "Horowitz Prize, Kiev" 2005 - Music by Liszt, Chopin, Rachmaninov
February 13 2015
Rosanna Dalmonte Musicologist "A Path in the Romantik"
Mario Coppola Pianist "Milhaud Award, Paris" 1999 Music by Brahms, Schumann, Liszt
February 27 2015
Annalisa Renzulli Actress "Contrasti"
Ludovica De Bernardo Pianist "Clara Wieck Prize, Asti" 2014 Music by Mozart, Beethoven, Scriabin, Bartók
March 13 2015
Nicola Verzina Musicologist "Italy-France"
Bruno Canino Pianist - Music by Busoni, Savinio, Casella, Petrassi, Chabrier, Ravel, Poulenc, Debussy
Information on Federimusica 2014/2015 - Federico's concerts
When: from the 28 November 2014 to the 13 March 2015
Where: Cloister of the Saints Marcellino and Festo, wide San Marcellino 10
Ticket price:
Students Federico II (upon reservation) free
Public up to 26 years 4 €
Full 12 public (available on site)
Schedule: 18 hours: 00
Are you looking for something in particular?