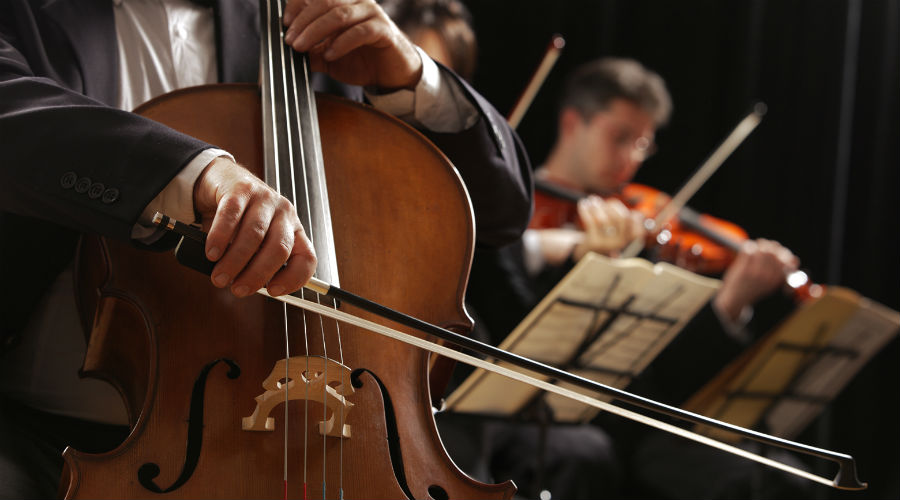 The Neapolitan Baroque Festival arrives at the third edition with many free concerts at the MANN in Naples
The appointments with the Neapolitan Baroque Festiva are back at the National Archaeological Museum of Naples with free concerts to tell the city through its musical tradition, traveling through symphonies, sonatas and cantatas. The events will take place on some Monday afternoons until 6 May 2019 and will be free.
The concerts will be held on Mondays, according to the program, at 18.00 and are born from the collaboration with San Pietro a Majella Conservatory with which the museum will create real paths of "Musical archeology"with thematic trails for an atypical and itinerant Music Museum, which will be divided between the MANN and the Conservatory, keeper of valuable historical examples of musical instruments.
The program
January 14 2019
Neapolitan masters in the Parisian salons
Enza Caiazzo, harpsichord - Fabio Menditto, mandolin
(music by E. Barbella, D. Scarlatti, L. Leone)
January 21 2019
La Cantata with a single voice in Naples
in the seventeenth and eighteenth centuries
Ensemble Baroque Royal Academy
(music by A. Scarlatti, L. Leo, G. Paisiello)
February 11 2019
The art of variation and improvisation
baroque in a modern way
Jazz creative paths from Scarlatti to Oscar Peterson
February 18 2019
The follias, music and dances
from the sixteenth to the seventeenth century
Baroque Ensemble Royal Academy,
Group of Historical Danzar Gratioso Dances
with vintage costumes
(Music by A. Falconieri, D. Ortiz, A. De Cabezon,
A. Corelli, GB Lully)
March 4 2019
Harmonic whims for church and chamber
solo violin, Symphonies, Touch ... (1678)
Enrico Parizzi, baroque violin
Nicola Lamon, harpsichord and organ
(Music by Giovanni Bonaventura Viviani)
March 25 2019
Del Suonar with two with the bass.
Concerts Symphonies and Napolitan Sonatas
Ensemble L'Infuriati
(music by N. Fiorenza, M. Jerace, M. Mascitti,
N. Porpora, L. Vinci)
April 8 2019
Villanelle alla Napolitana and instrumental music
between Renaissance and early Baroque
Renata Fusco, voice - Massimo Lonardi, lute
Valerio Celentano, theorbo and baroque guitar
April 22 2019
Devotional music and passion
in the Naples of the seventeenth century
Hi Regina in F major of N. Purple
Hi Regina in C minor from GB Pergolesi
Baroque Ensemble Royal Academy.
6 Maggio 2019
The Semiramide recognized Drama
for music by L. Vinci (1729)
(libretto by P. Metastasio)
Baroque Ensemble Royal Academy
Information on the Neapolitan Baroque Festival
When: until 6 May 2019, various appointments
Where: National Archaeological Museum of Naples, Piazza Museo 19
Schedule: 18.00
Price: free admission while seats last
[Votes: 0 Media Rating: 0 / 5]