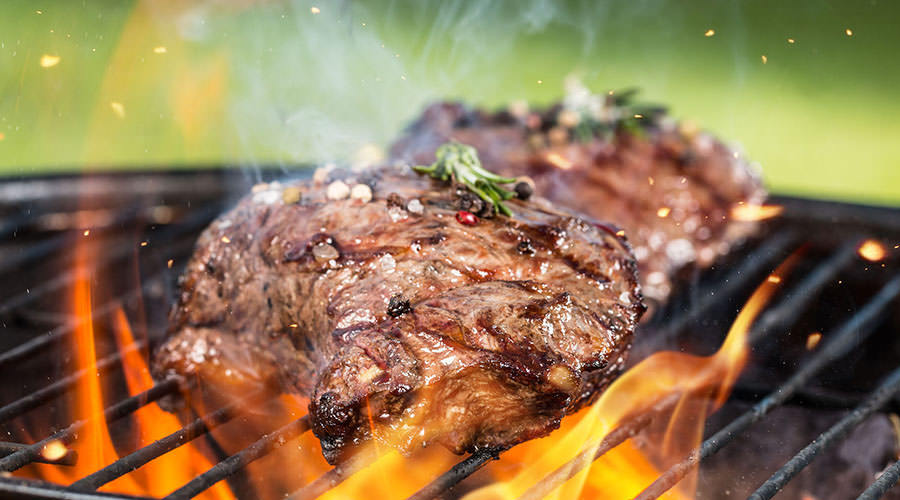 A lot of meat cooked on the grill and in other ways with the Xnumx Meat Festival of the Marches, one of the most popular festivals in Campania!
Back one of the best festivals in Campania, the Festival of Marche PGI meat, which has now reached its eighth edition and will take place from the 2 to the 5 August 2018 a Frasso Telesino. In the municipality in the province of Benevento there will be dozens of stands where you can taste the Marche's meat cooked in many different ways, with the same weight chosen by the customer, and you will have fun with the music that will accompany all evenings.
In Piazza Mercato are planned 800 seats, so you will not risk standing up, and you will have the opportunity to taste the novelty of this edition, i gourmet sandwiches. They will always be prepared with this delicious meat and, together with the traditional dishes, they will also be there innovative dishes.
La Marche meat will be prepared on the grill along with other types of meat or you can choose the cut with rocket and cherry tomatoes, but there will also be the originals sfogliatelle of minced meat and provola, veal salad with orange and fennel, sausages and giant burgers.
moreover, with the collaboration of URMAC (Regional Union of Butchers Campania), there will be an exhibition stand where some butchers masters they will advise customers on cooking techniques and they will teach secrets to prepare excellent dishes.
As said, there will be live music every evening with genres ranging from blues to revival, passing through the Neapolitan tavern
Information on the Marche Meat Festival
When: from 2 to 5 August 2018
Where: Piazza Mercato, Frasso Telesino (Benevento)
Timetable: from 21.00
Price: free entry, you pay what you consume
Contact: Vittorio 327 16 79 931 | Facebook page
[Votes: 0 Media Rating: 0 / 5]