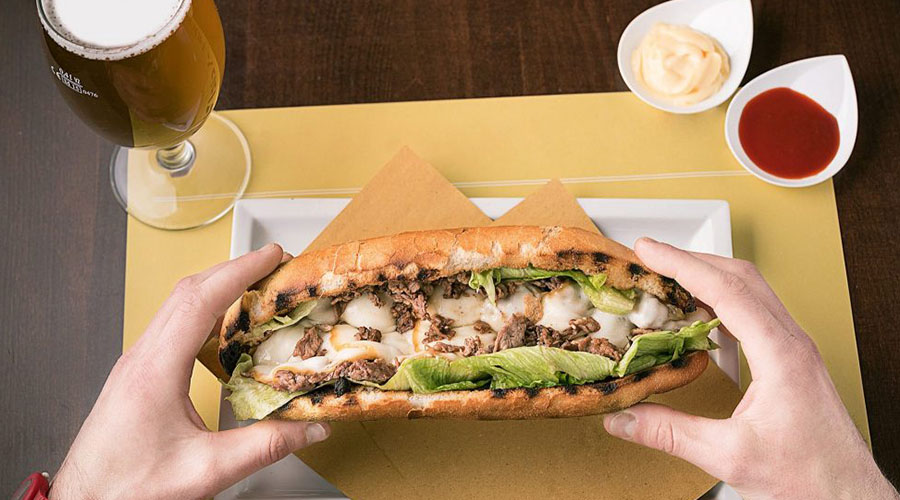 At Monte di Procida comes the 2019 Steak Festival, starring the main street food sandwich, but not only
From the 27 30 2019 June in the beautiful natural setting of the Monte di Procida, in the province of Naples, returns the Festival of the cistecca, this year in its fourth edition.
It is a long gastronomic event four days unmissable for those who love the quality sandwich (the cistecca in fact) and in general the good street food. But the Festival isn't just street food, it's also a playground dedicated to children with inflatables and various entertainment.
Let us remember that the Montese steak is not a trivial one cheese steak, but a quality product that you get from four different types of beef to which are added, in the classical type, salad e scamorza. And it is not real cistecca if it is not made in Monte di Procida.
In spite of the name, the Festival is not only the traditional cistecca, it is also fried e ravioli stuffed with steak, all washed down with excellent beer, wine and fun, with live music offered by the best cover bands of Campania.
Tasting menu of the Cistecca Festival
Admission is free, but the menus are paid. Who wants can buy the tasting menu on the spot, or cistecca, drink of your choice, fruit / dessert / ice cream / limoncello: all for the price of 10 €.
Who buys instead online at eventbrite.it by 31 in May, it will have at least five tasting menus, with the single menu for eight euros.
Information on the Cistecca Festival
Where: in Monte di Procida, on the Panoramica, near the town hall
When: from 27 to 30 June 2019
Time: from the 9.00 24.00
Price: free admission; the tasting menu on site costs 10 euro; online 8 euro (by 31 in May)
[Votes: 4 Media Rating: 3.8 / 5]