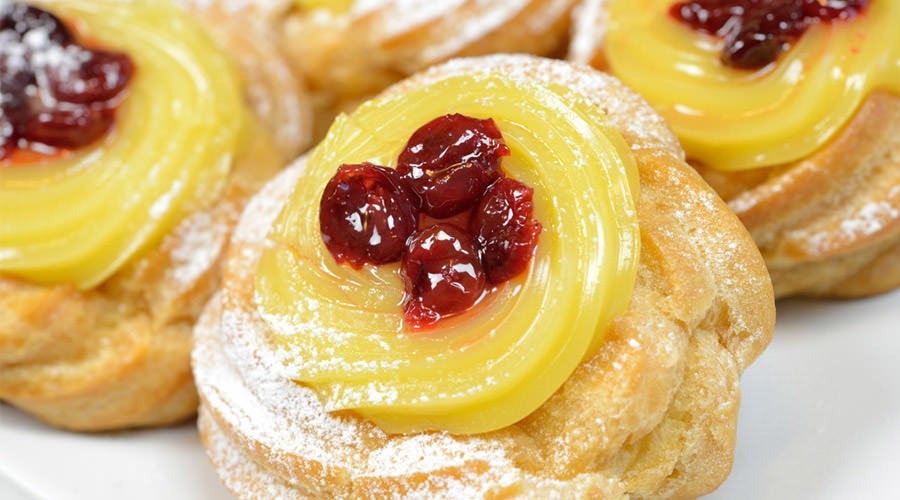 The 2018 zeppola festival in Positano with many tastings, games on the beach, music, dancing and guaranteed fun.
A Positano, in the Spiaggia Grande, greedy is held Festival of the zeppola in days of 28 and 29 December 2018, within the wider program of the Christmas Time. These are two days full of events, shows, live music, dances, games and naturally, tastings of tasty potato wedges and grown pasta.
A calendar is also included in the calendar competition to reward the best and most bizarre zeppole and everything will take place on the beach. The participants will challenge themselves in this really exquisite race that will make everyone who adheres to this festival mouth-watering.
There will be many prizes and even children will have fun with various games, including tournaments beach soccer e Beach tennis.
Here are all the details of the program.
Program of the zeppola festival
Friday December 28
11 Hours: 00 Beach Soccer & Beach Tennis Tournament? and many other games for children and adults
12.00 Hours Opening of the stands
19.00 Hours Gold Zeppole 2018 Wine and Food Competition

A jury will award various prizes: three best potato wedges, three best pasta marrows and a special prize for the decorated dish in the most original way.
The zeppole must be delivered to the beach within 18: 00;
You will distinguish potato zeppole from those of grown pasta;
The preparation and the originality of the dish will be judged;
Each participant will receive a souvenir award;
The jury will cast a vote from 1 to 5;
The first three dishes will be awarded in the Zeppole categories.
Fun evening and tastings? with tasting of the zeppole in the race
Following live music with Michele and Isabella
Saturday December 29
11 Hours: 00 Beach Soccer & Beach Tennis Tournament? and many other games for children and adults
12.00 Hours Opening of the stands
16.00 Hours Literary snacks: animated story and creative workshop for the children of "Il Racconto del Grinch"
18 Hours: 30 Games, Dances and Zeppole. Pierino Tiramisù will perform and to follow entertainment with live music and dancing
Information on the zeppola festival
When: 28 and 29 December 2018
Where: Positano, Spiaggia Grande
Timetable: from 11.00
Price: free
[Votes: 0 Media Rating: 0 / 5]