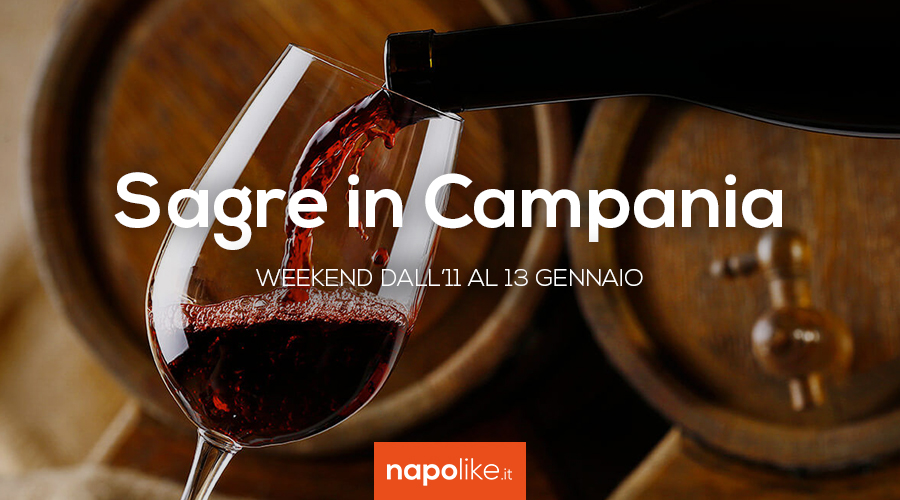 Over the weekend from 11 to 13 January 2019 there are some interesting and tasty festivals in Campania.
In Campania, despite the period in which the festivals take place in smaller quantities, you can find some interesting events in this weekend that goes from 11 to 13 January 2019.
The Bacoli arrives in Bacoli Mandarin party that makes us discover the properties and all the taste of this delicious citrus. In Sant'Antonio Abate, however, the new edition of the homonymous fair with the Sagra della Porchetta.
In Salerno, in the Convitto Nazioanle and in the Church of the Addolorata, the event takes place "Bionisiaco"Dedicated to organic wine with the opportunity to taste dozens of wines presented by wineries.
Here is the information on the festivals in Campania at the weekend.
[Votes: 1 Media Rating: 5 / 5]
---
Festival of the Mandarine of the Phlegraean Fields in Bacoli: a tribute to citrus with innumerable properties

Do not miss the Phlegraean Field Festival in Bacoli: an initiative aimed at re-evaluating this precious citrus, good to eat and rich in nutritive properties
The Mandarin of the Phlegraean Fields is undoubtedly a citrus with excellent nutritional properties, which can be used and tasted in the way you prefer. If you love this citrus, then, you can not miss it Mandarin Festival of the Phlegraean Fields to be held in bacoli from 12 to January 13 2019. The purpose of this initiative is to re-evaluate this precious citrus, arrived in Campania in 1816 from China.
---
Fiera di Sant'Antonio Abate with 2019 pork festival with events, music and tastings

Do not miss the Fair of Sant'Antonio Abate 2019 with the Sagra del porchetta, music, shows and many other events!
From 11 to 20 January 2019 do not miss the long-awaited appointment with the 23ª edition of the patronal fair of Sant'Antonio Abate together with the 40ª edition of the Sagra della Porchetta. Organizing the initiative, which will take place in Largo Pertini S. Antonio Abate - Former Piazza Mercato, is the Municipality of Sant'Antonio Abate with the "Il Faro" Cooperative and "Augusto Izzo srl".
---
Bionisico, the event dedicated to organic wine

In Salerno, in the National Boarding School and in the Church of Our Lady of Sorrows, the event dedicated to organic wine takes place: Bionisiaco. The aim is to raise awareness of the excellence of the territory, the wine production made with biological techniques that in recent years are growing strongly.
In the Church there will be dozens of companies that will make their wine taste and there will also be a space for reflections on this theme.
Tasting times
Friday 11 January
15.00 / 22.00 hours
Saturday January 12
15.00 / 22.00 hours
Sunday 13 January
10.00 / 20.00 hours