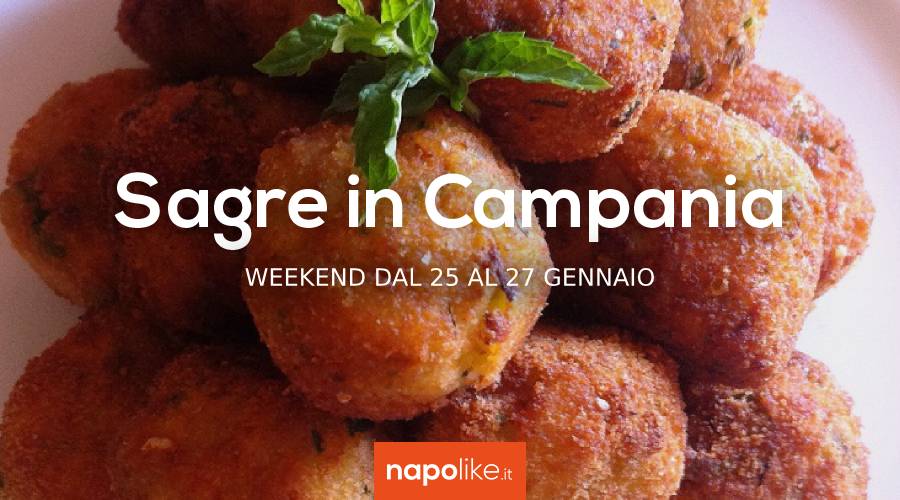 Typical meatballs, original masks, fiery flight and music with festivals in Campania during the weekend from 25 to 27 January 2019.
This also weekend there are some festivals in Campania who celebrate local products and will entertain you with music, shows, jugglers and lots of entertainment for children.
Over the weekend 25 from January to 27 2019in fact, in Teora there is the Feast of the tomacelle, the typical ones local meatballs very tasty which always have great success. The festival is enriched by the presence of the Squacquaracchiun, local masks who will also do a flight fiery.
In Portico di Caserta, however, there are the festivities for Sant'Antonio Abate with the parade of wagons and the auctioning of many products.
Here is the information on the Festivals in Campania for the weekend.
[Votes: 1 Media Rating: 2 / 5]
---
2019 Tattoos Festival in Teora with the fiery Squacqualacchiun flying

In Teora comes the 2019 Tattoos Festival, the typical local meatballs, with the traditional Masquerade masks!
A teora, in the province of Avellino, the Feast of the tomacelle with the presence of the typical masks calls Squacqualacchiun, The day to remember is the January 26 2019 and is a sort of anticipation of the local carnival. You can eat the delicious traditional meatballs and have fun with these noisy traditional masks.
---
The Feast of Saint Anthony Abbot in Portico di Caserta

In Portico di Caserta continue the festivities for Sant'Antonio Abate, a patronal feast with Carriages, Cippi and Pastellessa". During the festival, which takes place from 25 to 27 January, the Pastellessa battles, that is the wagons, will parade in the Rion 'and Sant' Antuon animated by bottari, the famous percussionists who use barrels, scythes and vats.
We will eat it Pastellessa, a pasta prepared with boiled chestnuts and there will be the auction of products collected during the procession of the saint or offered by the faithful, of games and out of work.