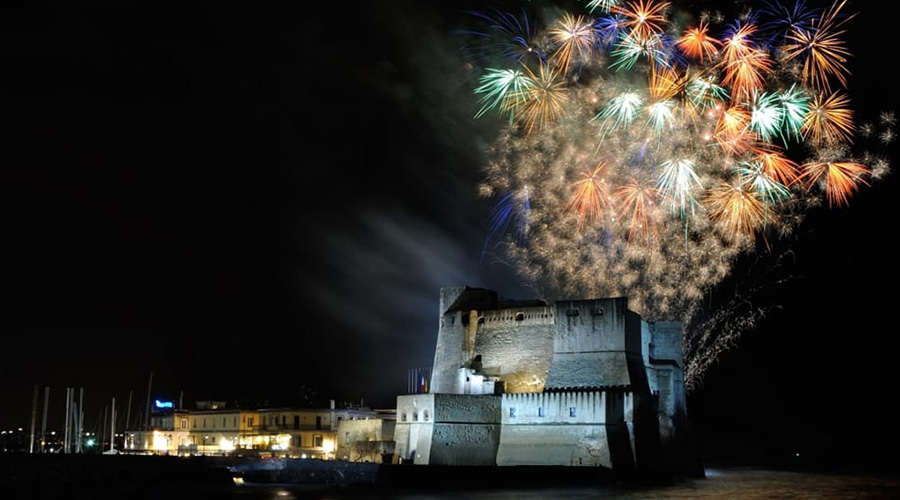 On the waterfront of Naples, at Castel dell'Ovo, fireworks to celebrate the New Year 2019!
Also for this end of the year there will be i fireworks on the Lungomare of Naples so we can all celebrate, in great joy, the New Year 2019 admiring this fantastic show. Indeed, in the night between December 31 and January 1, fireworks will be fired from area of ​​the Castel dell'Ovo, so that they can be seen even in the distance or from the highest areas of the city.
Every year the appointment is now fixed and fits into the wider program of celebrations for the New Year in Naples which provides for the big party with concert in Piazza Plebiscito with the disco on the Lungomare. These are four large positions that make us dance all night and we will choose the kind of music that we like most, moving between the various stages set up.
The fireworks show, which will take place between the end of the concert and the start of the large open-air disco, will be fantastic as every year and will surely attract thousands of people and will toast together with the arrival of the new year.