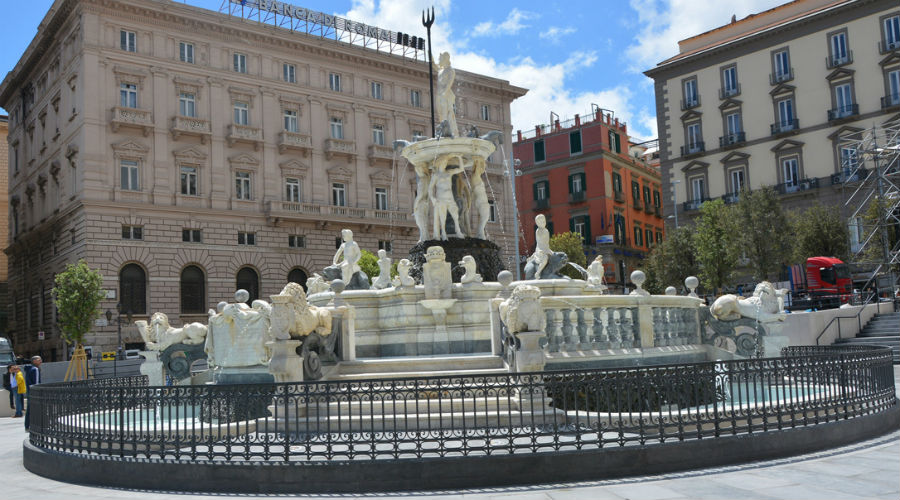 For the day of the lilac bow, dedicated to eating disorders, a Flash Mob will be held at Piazza del Municipio in Naples
Friday March 15 2019 in Naples there will be some initiatives organized for the first National Day of the lilac bow, dedicated to eating behavior disorders. In particular, a Town Hall Square a Flash Mob will be held, to which anyone who wishes to participate is invited.
The appointment is for the 12.00 at the Town Hall Square, who is interested in participating will not have to do is show up wearing one White T-shirt and approach the organizers, who will explain what to do. The initiative is organized by the Department for Youth and Heritage, by volunteers of the Civil Service and by the youth network of the city.
For those wishing to deepen the argument, the 11.30 conference is scheduled at Palazzo San Giacomo to discuss the topic with the Councilor for Youth and some doctors. During the conference there will be a moment of testimony of the boys who have suffered and are still suffering from eating disorders. The 18.00 is also expected to turn on some special lights, of lilac color, which will illuminate the two towers of the Maschio Angioino.
Flash mob information for Dca
When: 15 March 2019
Where: Piazza del Municipio, Naples
Schedule: from the 12.00
Prices: free
[Votes: 0 Media Rating: 0 / 5]