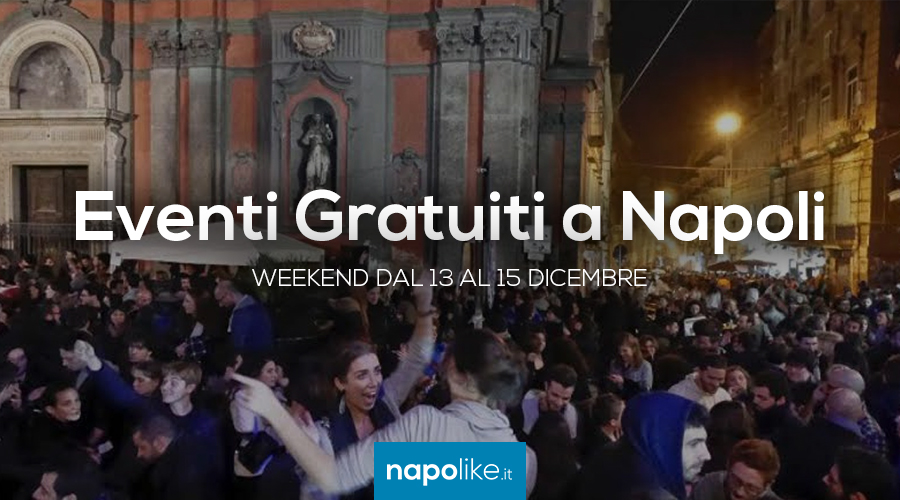 Do not miss the free events in Naples during the weekend from 13 to 15 December 2019 with music, Christmas markets, Santa Claus villages and Art Night!
Lots of them free events not to be missed in this new one weekend in Naples that goes to the 13 at 15 December 2019 with many Christmas and cultural events.
There are many i Christmas markets and the villages of Santa Claus around the city, but also in the province and in other municipalities of Campania, where you can visit the stalls and meet Santa Claus.
Remember that Saturday is the Night of Art in the historic center with so much music, shows, open museums and much more.