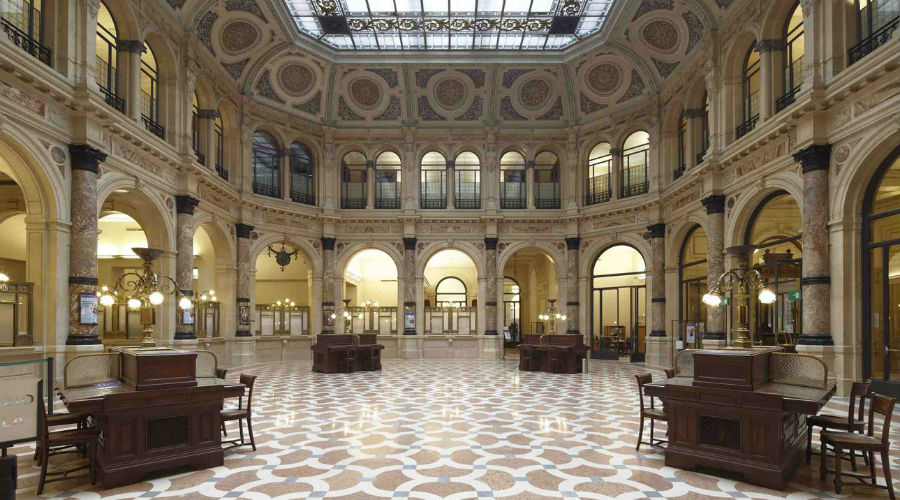 In the splendid hall of Palazzo Zevallos Stigliano in Naples a fantastic free Gospel concert to celebrate Christmas 2019 together!
Sunday December 22 2019 at 12:30, the beautiful Palazzo Zevallos Stigliano in via Toledo in Naples, it will open its doors to welcome the wonderful concert by Christmas .
In particular, the event will take place in the majestic Hall of the Palace, today home to the Gallerie d'Italia of Intesa San Paolo. It will be a magic Gospel concert and anyone can participate because the entrance is completely free, subject to availability.
The title of the concert is Gospel, spirituals & carols! and is curated by the Domenico Cimarosa Conservatory of Music in Avellino. Guests can listen to beautiful melodies like God rest you merry gentleman, Swing low, His grace is on the sparrow, Nobody knows, and then again Oh happy day, Joyful joyful or When the saints go marchin'in.
Christmas concert: here are the titles of the songs
God rest you merry gentleman
New year carol
Wade in the water
Amazing grace
When the Saints go marching in
Let us break bread gm togheter
Jesus loves me
Joyful, joyful
Climbin 'up the mountain
I will follow Him
His eye is on the sparrow
Oh happy day
Nobody knows
Joshua fight the battle of Jerycho
Hail Holy Queen
With the participation of Giuseppe Capua on the piano, Tommaso Scannapieco on bass, Giovanni Nardiello on drums and the beautiful voice of Marina Bruno.
Information on 2019 Christmas Concert
When: 22 December 2019
Where: Palazzo Zevallos Stigliano, Via Toledo, 185, 80132 Naples NA
Timetable: 12: 30
Price: free admission while seats last
Contacts: 800.454229