They come back free guided tours Roman Baths of Agnano in via Terracina in Naples thanks to the guides of the Neapolitan Archaeological Group (GAN) which is always committed to making these little known archaeological sites known to citizens and tourists.
In weekend of 15 and 16 January 2022 we will be able to go to the discovery of this place which is located in Fuorigrotta and which was once a point of refreshment with thermal baths for the ancient Romans passing through who wanted to rest and relax.
The site is not always open, in fact it can be visited occasionally thanks to the openings made by the Superintendence of Archeology, Fine Arts and Landscape for the Municipality of Naples in collaboration with the GAN.
How to participate in the guided tour: reservations required
Given the pandemic situation, there is a limit on the number of people who can participate, that is 25. Therefore it is necessary to book in this way:
fill in the form at the end of the page.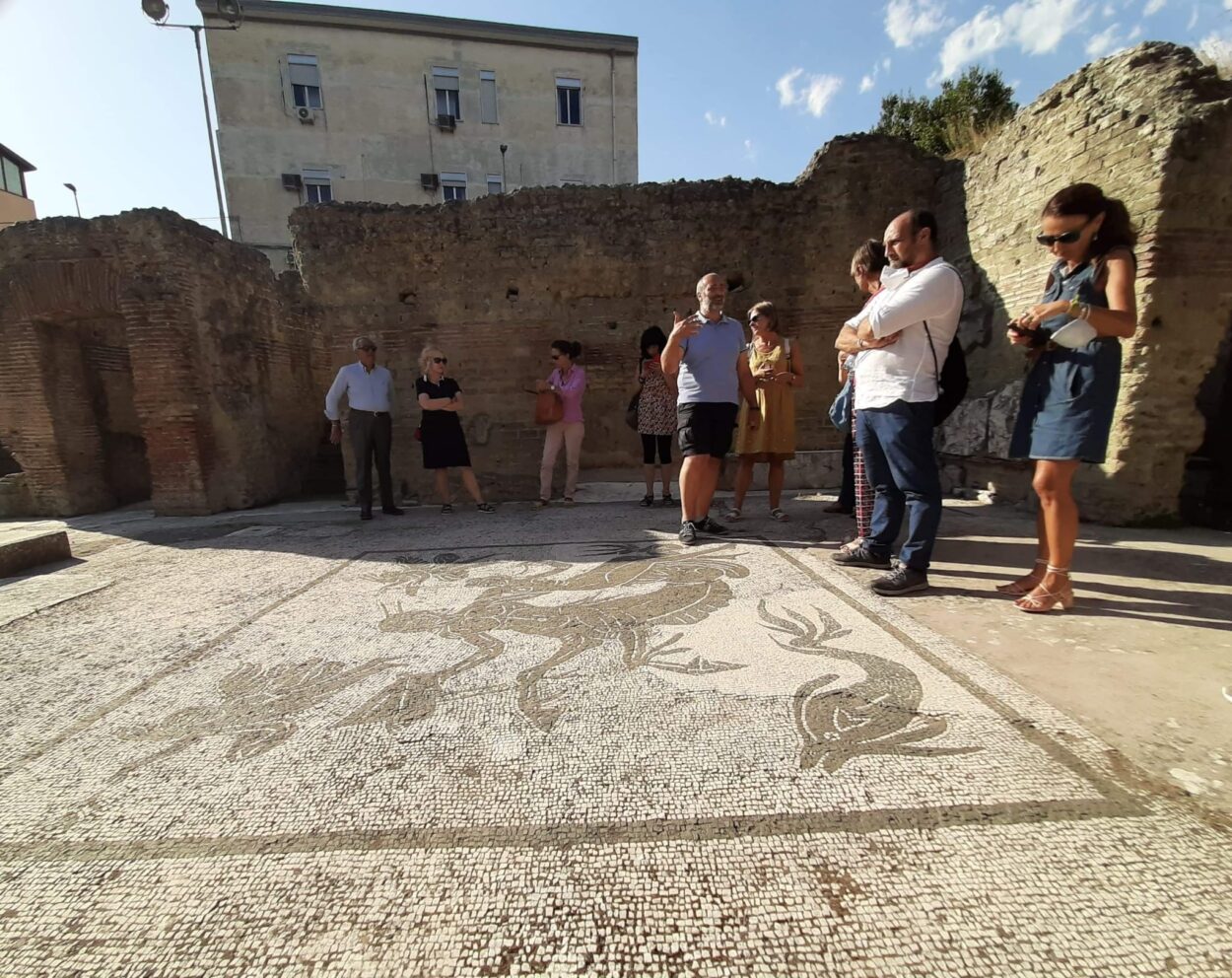 The ancient Roman baths
This beautiful archaeological site dates back to second half of the XNUMXnd century AD and consisted of multiple levels, although at the moment you can only see the remains of the ground floor. Some incomplete walls remain which give us an idea of ​​how it was once structured.
Most likely it was fed by the waters of theSerino aqueduct which contributed to giving life to this located spa complex in the road between Neapolis and Pueoli.
Today it still retains the power system of the warm environments and can also be admired beautiful mosaics on the floors. There are marine figures, some even complete, really very interesting.
A beautiful place to visit, especially for those who have never seen it yet.
Information about the visit
When
15 and 16 January 2022
Where
via Terracina, in front of number 429, at the corner with via Marconi, the RAI road
Opening Hours
three shifts at 10.00 - 11.00 - 12.00
Price
free
Contact Us
Facebook event | Facebook page | [email protected]
Photo source: Facebook page of the Neapolitan Archaeological Group
Are you looking for something in particular?