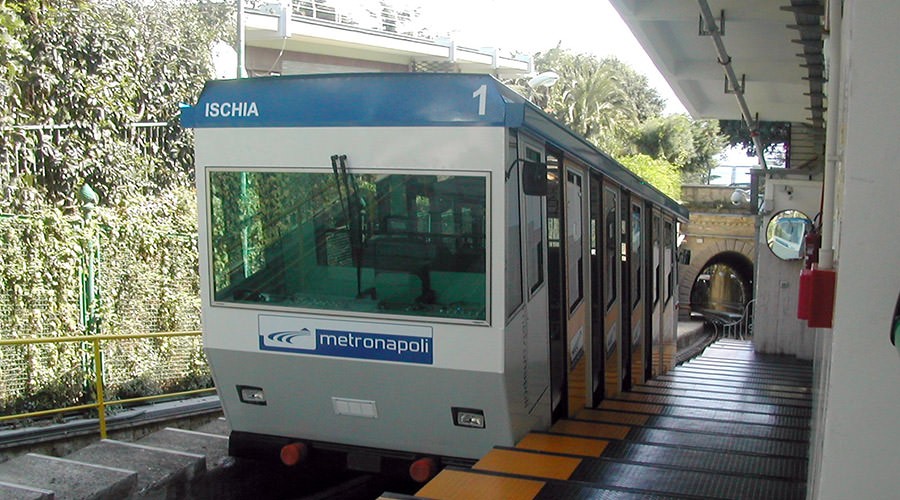 Long closing of the Mergellina Funicular in Naples from July to September 2018. Here are the times of the substitute shuttle, the 621 bus.
A new announcement from the ANM company announces that the Funicular of Mergellina in Naples it will also be closed from the 2 in July to the 2 in September 2018, after the closure foreseen for the 30 June and the 1 July.
In exchange, the 621 shuttle will be activated, which will run the Manzoni-Mergellina route. The company ANM has not communicated the reasons for the closure and, if there should be updates, we will communicate it.
Meanwhile, here is the route and timetables of the 621 bus, leaving from Mergellina and arriving at via Manzoni. We remind you that thesummer timetable of other ANM means of transport.
Timetable of the 621 shuttle
From Mergellina
7.00 - 7.15 - 7.30 - 7.50
8.10 – 8.30 – 8.50
9.10 – 9.30 – 9.50
10.10 – 10.30 – 10.50
11.10 – 11.30 – 11.50
12.10 – 12.30 – 12.50
13.30
14.10- 14.50
15.30
16.10 – 16.30 – 16.50
17.10 – 17.30 – 17.50
18.10 – 18.30 – 18.50
19.10- 19.50
20.30
21.10- 21.45
From Via Manzoni
7.00 - 7.15 - 7.30 - 7.50
8.10 – 8.30 – 8.50
9.10 – 9.30 – 9.50
10.10 – 10.30 – 10.50
11.10 – 11.30 – 11.50
12.10 – 12.30 – 12.50
13.10- 13.50
14.30
15.10- 15.50
16.30- 16.50
17.10 – 17.30 – 17.50
18.10 – 18.30 – 18.50
19.10- 19.30
20.10- 20.50
21.30
22.00
[Votes: 0 Media Rating: 0 / 5]