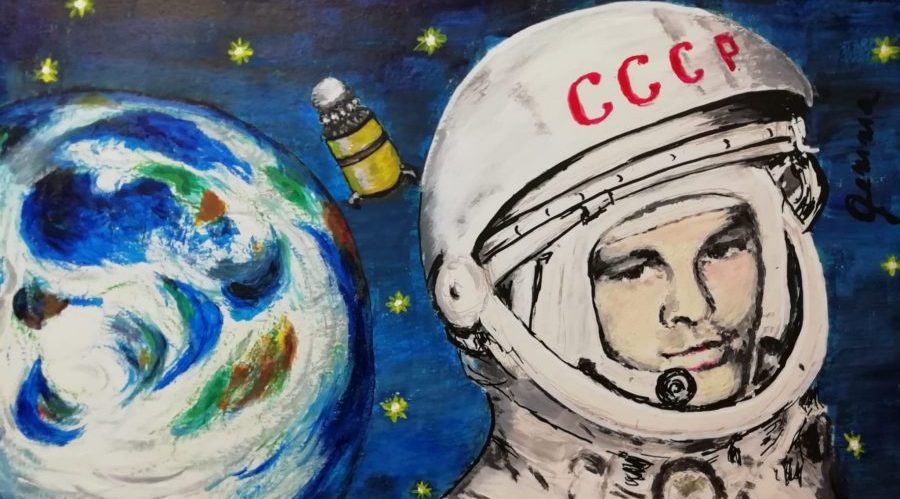 Thanks to the Neapolitan Amateur Astronomers Union, we discover the story of the flight of Gagarin, the first man to fly into Space in 1961!
Il April 12 1961 it was a historical date for humanity because, for the first time, a man managed to fly into space making a complete orbit around the Earth. That man was Jurij Gagarin that, aboard the spacecraft Vostok 1, guaranteed toSoviet Union the primacy in the race to space.
To celebrate this extraordinary triumph, theUnione Astrofili Napoletani will make a live broadcast on its Facebook page with a series of very interesting interventions to remember Gagarin and his flight, but also many curiosities and little-known gems, which also concern Naples closely, all to be discovered.
Pojechali Jurij - Let's go
The title of the evening is "Pojechali Jurij - Let's go"And refers to the famous salute that Gagarin made shortly before the departure of the rocket. The 60th anniversary of the first human flight into space, therefore, will be a special occasion to extricate ourselves well-known and little-known topics explained in a very engaging way by some members of the Neapolitan Amateur Astronomers Union who will alternate, in a dialogue at an always high pace, telling us numerous historical facts and anecdotes.
We do not want to reveal everything, however, so you just have to follow the live!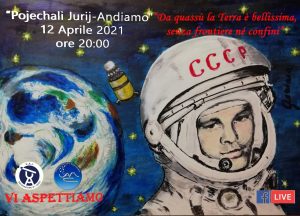 The program of the evening dedicated to Gagarin
The topics covered will be:
The life, passions, training and famous flight of Jurij Gagarin
"That's not true, but I believe it! Even in Space! ": The superstitious rituals before departure
"The letter to humanity" written by Gagarin
Two beautiful poems
Gagarin and Naples
The health problems of astronauts and the benefits of the ISS on Earth
Information on the evening
When: 12 April 2021
Where: on the UAN Facebook page (everyone can log in, even those who are not subscribed to Facebook)
Timetable: from 20.00
Price: free
Poster created by Gemma Fanelli Lencioni