Gigi D'Alessio come back with his own concert in Naples, to announce it is the singer himself through his social channels. It will be a double date, the event is indeed scheduled for the 26 and 27 May 2023 a Piazza del Plebiscito. The tour takes the name of "GIGI - ONE LIKE YOU - Still together".
D'Alessio has launched a video to give the incredible news that has aroused the interest of all his fans. In the video we see it below a tree full of illuminations, where he says he will give important news to his followers.
Here is the video released on Facebook
Where to buy tickets for Gigi d'Alessio in Naples
Tickets will quickly sell out and the presales for May 27 they will be available from November 24th at 16:00 on the usual circuits, or online at Ticketone.it and Etes.it and then in the usual physical stores. It will be possible, as always, to choose between various seats. Tickets for May 26, on the other hand, are already available for sale and are running out rapidly.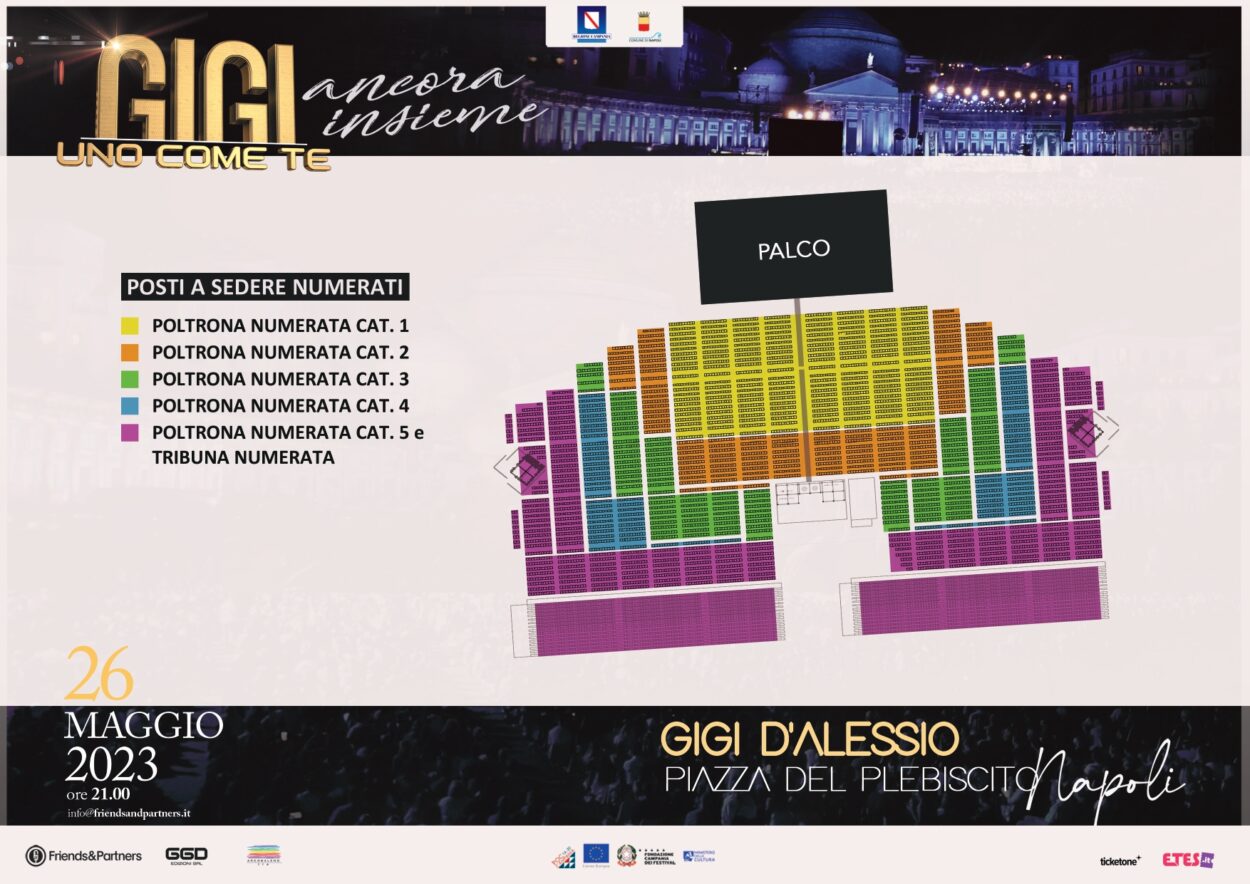 How much are tickets for Gigi D'Alessio in Naples
It will be possible, as already mentioned, among various type of place and depending on their distance from the stage set up in Piazza del Plebiscito their cost will change.
Here are the ticket one prices:
Cat 2 numbered armchair: 75 euros
Cat 3 numbered armchair: 65 euros
Cat 4 numbered armchair: 55 euros
Cat 5 numbered armchair: 45 euros
Tribune Numbered 45 euro
Links to buy: tickets on ticketone e ViaGogo.com
Information about the event
Where:

Piazza del Plebiscito

When:

from Friday 26 May 2023 to Saturday 27 May 2023

Prezzi: