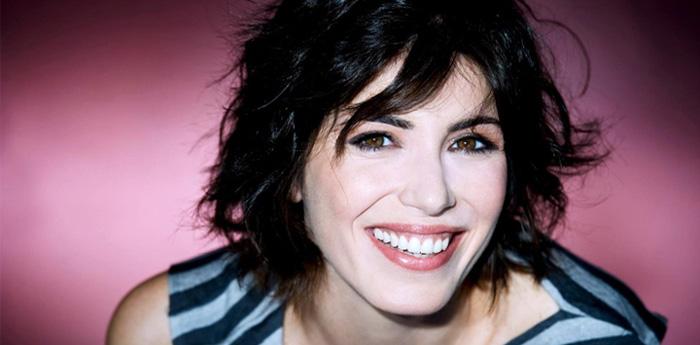 The Roman singer Giorgia returns to the Palapartenope for a date of the 'Senza paura tour'
After the success of the album Fearless and of the tour linked to it, Giorgia returns for the second time in a year to perform at the Palapartenope of Naples.
It will present its famous songs in dance and acoustics, accompanied by plays of lights and psychedelic effects. Surely Giorgia is one of the most beautiful Italian voices that knows how to kidnap and drag and her interpretations are original, reinterpreted with her warm and clear voice.
His audience, who has been following her since E, then sings with her like a symphonic choir. His spontaneity and his sympathy speaking in Roman dialect does not give her an air of a diva and this is perhaps the secret of the long duration of her success. Fortunately, in this monotonous musical landscape there are those who still manage to excite.
The lineup of the evening
when a star dies
You do not love me
How would I know
Free spirit
It seems impossible
Sunflower
Drops of memory
Medley: We will be born - Like Thelma and Louise - Infinite times - I talk to you
Happy (Pharrell Williams cover played by the band)
My best day
To do without you
The cat
I will pray
Chiaraluce
You truly live
March
My room
You bring me up
Of Sun and of blue
To:
Strange loves (cover by Laura Pausini)
And then
I among many
Information on the Giorgia concert
Where: Palaprtenope, via Barbagallo 115
When: the 14 December 2014
Price tickets:
first sector: 60.00 Euro + Presale 9.00 Euro
second sector: 50.00 Euro + Presale 7.00 Euro
third side sector: 42.00 Euro + Presale 6.30 Euro
fourth side sector: 32.00 Euro + Presale 4.80 Euro
tribune: 42.00 Euro + Presale 6.30 Euro
Schedule: 21.00