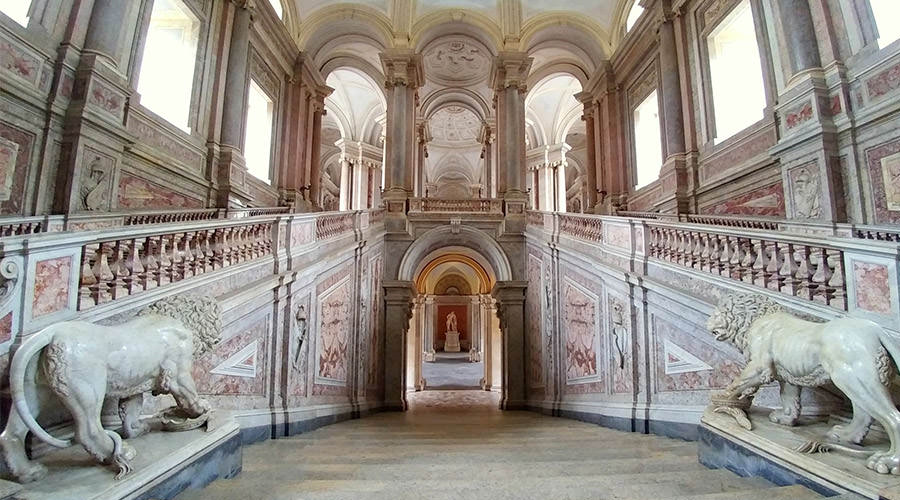 The Royal Palace of Caserta adheres to the 2019 Family Day: free admission to the Palace Apartments and the Park!
Sunday October 13, 2019 will host the National Family Day at the Museum, an initiative promoted by the Ministry for Cultural Heritage and Activities, to be held in several Italian cities with the sole aim of rediscovering art.
Also the city of Caserta with its Maestosa Reggia will take part in the event, allowing parents and children to enter and visit for free the beautiful ones Historic apartments in the Palace and the spellbound Royal Park, but not only will they be able to participate in the splendid exhibition 'From Artemisia to Hackert', and to different activities for children and teenagers.
Visits to the historic apartments and the exhibition will be permitted in two shifts with a maximum capacity of 3.600 visitors, while the Royal Park with its 120 hectares of forest it can be visited from 8: 30 to 18: 00. The 18th century apartments, the Terrae Motus exhibition, the Court Theater and the English Garden will remain closed, but they can be visited on other days.
A really interesting initiative that will be a place of meeting and sharing for the families but also a fantastic opportunity to discover the beauties and art present on our territory.
Program
Pm 09: 30 to 13: 30 at Restoration Laboratory for Archival and Library Assets the event will be held Books to protect during which interesting advice will be given to preserve and protect books from wear and tear.
Hours: 9: 30-13: 30
Where: Restoration Laboratory for Archival and Library Assets
Pm 9: 00 to 13: 00 presso the Historical Archive guests can admire the original documents that testify to the use of families for the construction of the majestic Palazzo thanks to the exhibition "Opperrari, women and children "
Timetable: 9: 00-13: 00
Where: Historical archive
During "History of the royal family " which will take place from hours 09: 00 to 12: 00 and 16: 00 to 18: 00 starting from the Throne Room up to the nineteenth century apartments and the exhibition halls "From Artemisia to Hackert" all guests will learn about the history of Ferdinand and Carolina and several anecdotes about the royal family.
Orario: 9:00-12:00 e 16:00-18:00
Where: Historic apartments, starting at Sala del Trono
At 11:30 in Palatine Chapel it will be possible to take part in "Musical Autumn", the concert of the Caserta Chamber Orchestra conducted by Antonino Cascio.
Timetable: 11: 30
Where: Cappella Palatina
Information 2019 Family Day at the Royal Palace of Caserta
When: Sunday 13 October 2019
Where: Royal Palace of Caserta
Schedule:
Nineteenth-century apartments: from 8: 30 to 13: 30 first visitor block (1800) from 13: 30 to 19: 00 second visitor block (last access 18 hours: 00)

Royal Park from 8: 30 to 19: 00 last access hours 17: 00
Price: free admission