In Piazza Municipio in Naples has appeared a large mural which takes up a huge space and many people are wondering what it is. The graffiti is 400 square meters wide and it certainly has a great impact on the northern promenade of the Piazza.
As we know, the May of the Monuments with its rich program and this drawing in the square is none other than the symbol of this edition entitled "Muraria" and which is the leitmotif of the whole event inspired by the "language of walls".
Basically, it is a huge logo and original of the Maggio dei Monumenti, is symbol of multiculturalism and stratification of cultures, characteristic of our city.
It is a very particular installation, for a month it will be the symbol of the exhibition and symbolically represents the starting point of the Maggio dei Monumenti. He wants to promote and enhance the founding idea of ​​the event in which the walls are taken to symbol of union, solidarity and encounter and not of division and separation between cultures.
The large installation in the Piazza del Porto
The work was created by Alessandro Cocchia with natural and removable paint. The paint used is Muralina tempera, based on diluted gypsum. Therefore, it will not remain on the walk of the square and will be eliminated once the Maggio dei Monumenti is over.
This idea realized in the "Piazza del Porto", which has recently been reopened with the elimination of construction sites, it was not accidental because Piazza Municipio is a place where cultures from different parts of the world meet giving life to a "harmonious mosaic".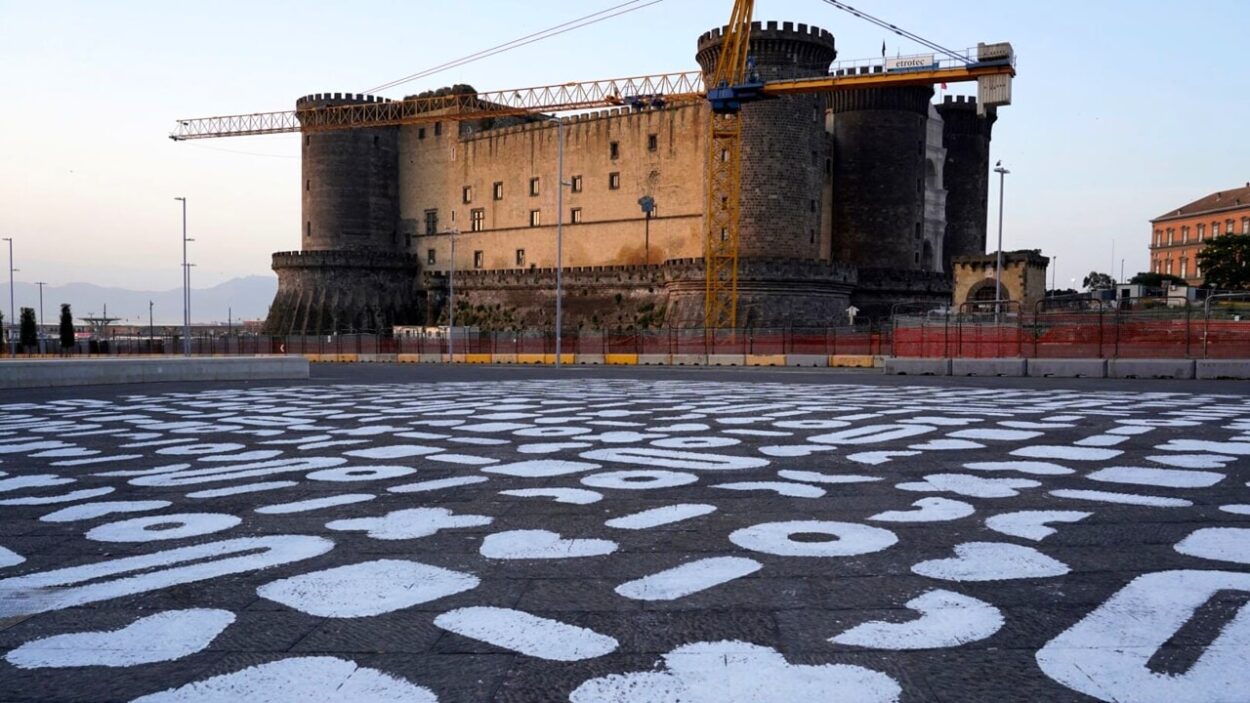 Monitoring on sustainability
It will be monitored by the Startup JustOnEarth who will also deliver a report for evaluate its impact and sustainability.
During the days in which it will be in the square, the graffiti will be analyzed with techniques of artificial intelligence who will also monitor the quality air, if any abandonment of waste by passers-by (to understand if they will increase or decrease) and the amount of people who will admire the installation.
In fact, generally in the presence of works of art people pollutes less because in the face of "beauty" one is more inclined to leave intact the condition of purity and beauty that one finds in front of him.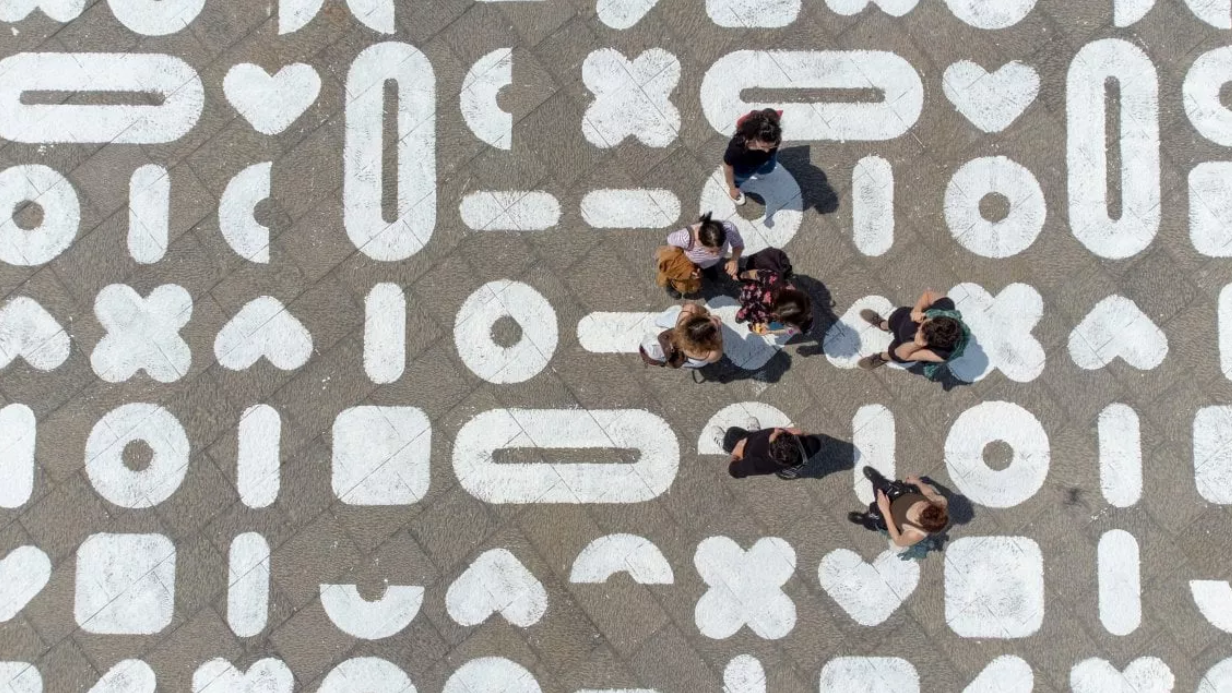 Cover photo source: Repubblica
Are you looking for something in particular?