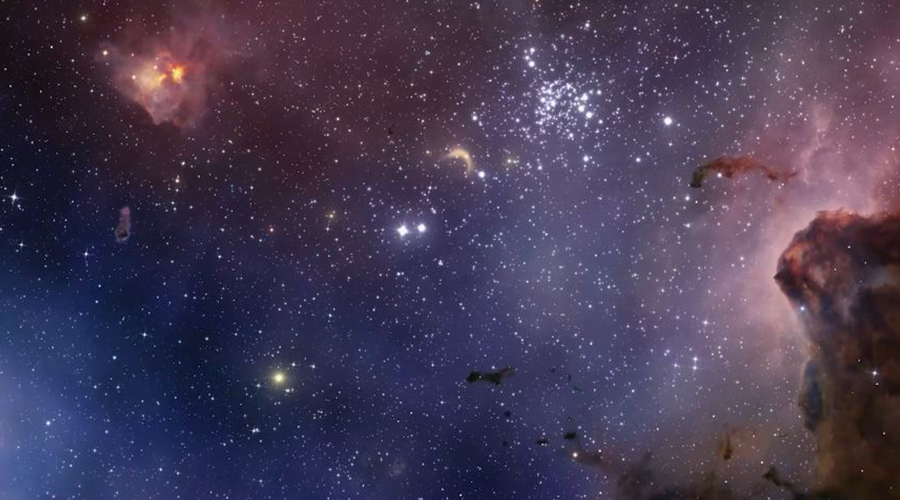 Hidden Universe is the new 3D show of the City of Science Planetarium in Naples: a fantastic journey into the depths of the Cosmos!
Il Planetarium of City of Science of Naples takes us further and further to the discovery of the Universe thanks to brand new show in 3D that will start from Saturday 7 December 2019 and that is called Hidden Universe. The show will also be performed during Christmas program at Città della Scienza.
As the name suggests, it is a real one journey to discover the dark universe, the most hidden, with unprecedented videos and reconstructions for the first time in IMAX 3D. The duration of the movie is about 45 minutes.
Hidden Universe: an immersive journey into deep space
The new 3D show in Italy's largest and most technologically advanced planetarium is in immersive journey into the deep Universe made with real pictures captured by the most powerful telescopes in the world and told in documentary style.
We are amazed in front of 3D sensational images of the most remote regions of the Universe, at very high resolution. You can learn about the origins of the stars, explore the galaxies, cross the nebulae, walk on the surface of Mars and admire the images of the Sun.
The story of a musician turned astronomer and the VLT
The film follows the story of the musician Jonathan Whitmore, a talented pianist with aintense passion for astronomy, a love so strong that it decided to set aside the music. It starts from the Atacama space research station in Chile, where the Very Large Telescope (VLT), one of the largest telescopes in the world used to study the cosmos.
The narrative voices
During the show you can hear the voices of theastrophysicist Jonathan Whitmore, Of 'astronomer Greg Poole and of the narrator Miranda Richardson.
Information on the City of Science Planetarium
Where: Città della Scienza,
Via Coroglio, 57 / 104
When: new show from 7 December 2019, every day
Prezzi:
Planetary
Single entrance for adults and children € 5,00
Science Center
Adults € 10,00
Reduced children and teenagers (3-17 years), over 65 and university students € 7,00
Integrated Ticket Science Center - Planetarium
Adults € 13,00
Reduced children and teenagers (3-17 years), over 65 and students € 10,00
People with disabilities and their carers ICOM card holders - Free