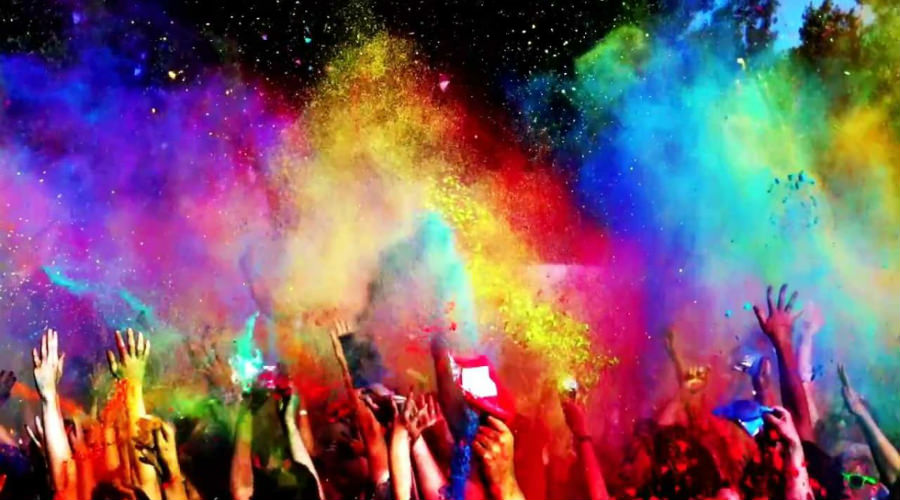 Also in Varcaturo the colors are celebrated with the Holi Festival 2018, a party full of joy with dancing, music and swimming in the pool!
Good news for fans of oriental culture: the 14 July arrives in Varcaturo the Holi Festival 2018, an event full of joy and love that celebrates the victory of good over evil. The appointment is at the Buddha Village with a program made of explosions of color, music, dance and meditation. At the end of the party there will also be the swim in the pool.
In a sharing climate importance will be given to values ​​such as play, forgiveness, la want to forget the pains and to laugh. The Holi Festival sinks its own roots in the Hindu tradition and it usually takes place in spring, when it greets the winter and welcomes life in an atmosphere of joke and play. In India, Nepal, Pakistan and Bangladesh, where Hindu culture is stronger, the night before the Holi day is lit a symbolic bonfire that burns evil and that takes the name of the demon Holika Dahan.
In the associative contribution is including a bag of colors in powder and you can also buy others. We remember that reservation is mandatory because the event is a limited number.
Program
17.00 hours registration and coordination
17.30 hours color pick-up and change of clothes
18.00 hours Beginning of the dances and the Holifest
18.30 hours Collective outdoor hot shower with hydrant
19.00 hours Swimming pool
19.00 hours Circle of meditation and sharing
Information about the Holi Festival in Varcaturo
When: July 14 2018
Where: via Torre Scafati 32, Buddha Village, Varcaturo (Na) to 100 meters from the Varcaturo ring road exit
Timetables: to 17
Prezzi: participation 9 € with color bag included | extra color bags 1 € each
reservationsSend SMS or contact the 335 67 98 965 number via WhatsApp
[Votes: 0 Media Rating: 0 / 5]