The well-known influencer, Federico Fashion Style, it was suddenly hospitalized, causing great concern among his followers. Recently, he shared on Instagram a photo in which a hand with an IV attached could be glimpsed, raising doubts and questions about the nature of his malaise.
Federico, while maintaining a certain degree of confidentiality, offered a veil of explanation with a somewhat cryptic message:
"We are all human beings with our limitations. I can't bear certain unjust accusations made only for lucrative purposes. I'm fine, it's just a momentary breakdown. These crises can strengthen a person. I promise you that I will explain everything to you in due time and let you know I will leave you surprised".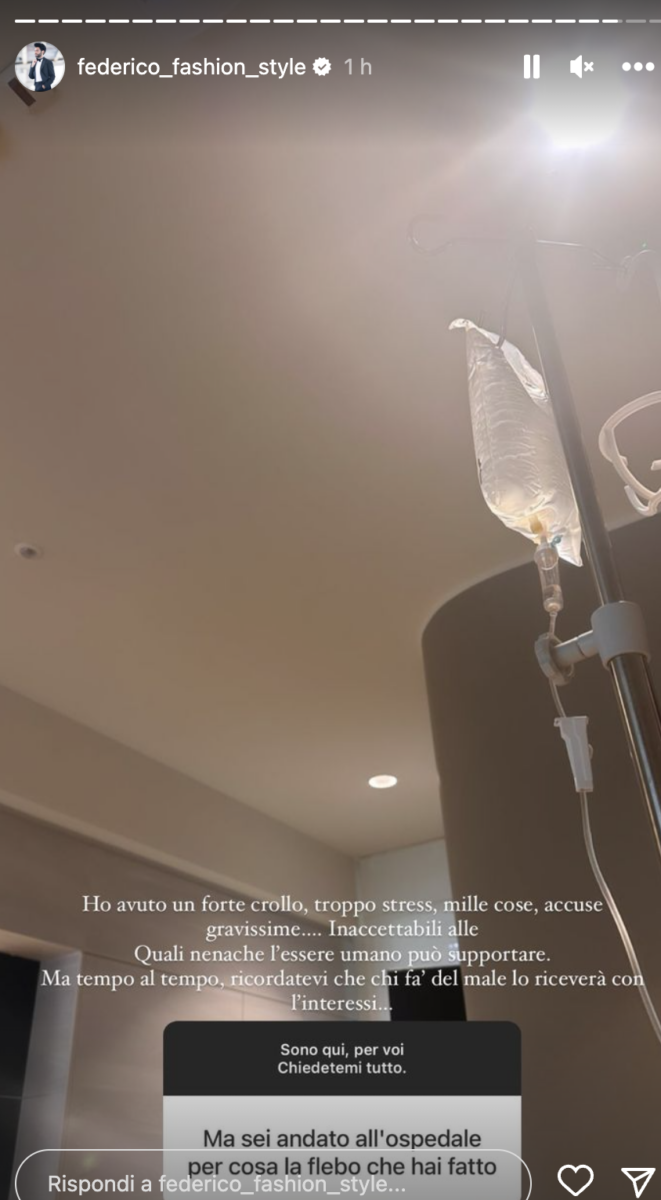 In the following hours, Federico Fashion Style appeared in better conditions and expressed his sincere thanks for the love and support received from fans. You also stated that the triggering event of his hospitalization will soon be revealed, attributing it to unidentified individuals interested in profiting from a certain situation:
"I'm back up and running. Thanks for all the love messages. I'm not here to tell you the reason for my hospitalization. The right time to reveal everything will come. You'll be amazed at what a human being can do to make money. For now, I'm operational again".
Image source:
instagram profile @federico_fashion_style