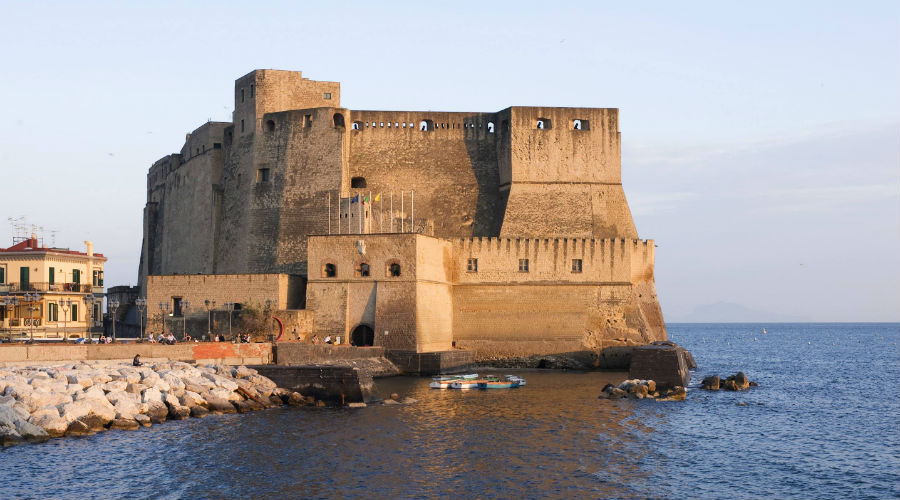 A world premiere for the partenopeo public the exhibition "I De Filippo, the craft on stage" that takes place at Castel dell'Ovo in Naples
For five months,
from 28 October 2018 to 24 March 2019
in the historic rooms of the
Castel dell'Ovo of Naples
you can visit the exhibition dedicated to the De Filippo family with more than 70 stage costumes (including those of "Natale in casa Cupiello"), posters, manuscript scripts,
unpublished photos and videos
starting from the progenitor Scarpetta. The whole castle will be transformed into a real museum dedicated to the family, symbol of the Neapolitan tradition.
There will be no lack of the section dedicated to poetry which makes use of the exceptional collaboration of professionals like Toni Servillo, Luca Zingaretti, Isa Danieli, Lina Sastri and Marco D'Amore e Vincenzo Salemme who interpret the compositions of Eduardo, then arrive at the section of the cinema, with a miscellany of the most popular films.
In the central space, the Salone Italia, theatrical scenes will be relived through twelve "theatrical islands" with original materials and each characterized by an identification with the stage: sketches, scripts, letters, objects and stage costumes. Even in the upper rooms there will be very important sections with a lot of material aimed at reconstructing the human image of these extraordinary interpreters of Neapolitan culture.
Information on the exhibition
When: from 28 October 2018 to 24 March 2019
Where: Castel dell'Ovo, Via Eldorado 3
Timetables:
Monday to Saturday 10: 00 - 19: 00
Sundays and holidays 10: 00 - 14: 00
Prezzi:
Full € 10,00

Reduced € 8,00
Reduced € 7,00 groups
Reduced € 5,00 schools
[Votes: 1 Media Rating: 5 / 5]