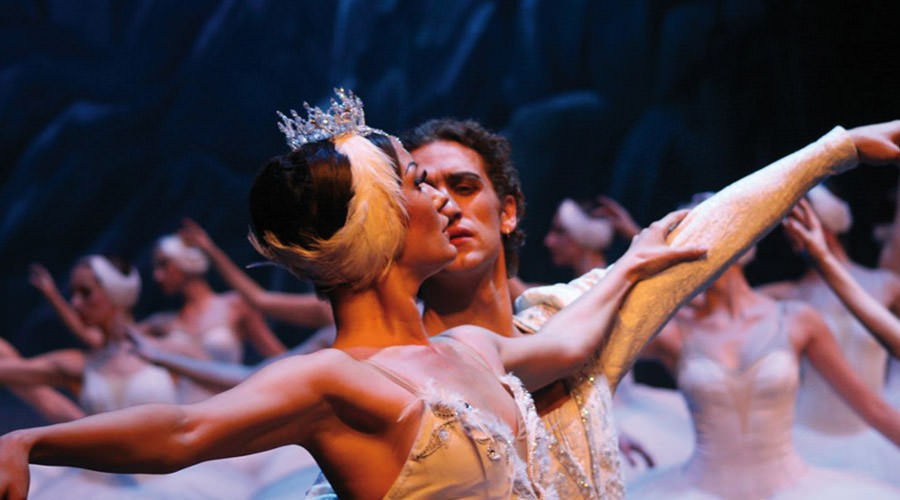 The famous Ballet of St. Petersburg, Il Lago dei Cigni, will be staged at the Arena Flegrea in Naples!
The August 2 2018 will go on stage The Swan Lake at the Flegrea Arena in Naples, Ballet of St. Petersburg.
A timeless ballet that always maintains a magical atmosphere. The protagonist is Odette-Odile, who wears the double role of white swan and black swan, for the eternal struggle between Good and Evil.
The plot tells the story of Princess Odette that a wicked spell of the evil wizard Rothbart, who has denied his love, forces him to spend the hours of the day under the guise of a white swan.
The curse can be defeated by a oath of love that fortunately Prince Sigfrid does to Odette. At a party in Sigfrid's palace, the magician introduces his daughter who has taken the form of Odette to the prince who, convinced that he is in the presence of his beloved, swears eternal love.
At that point the magician reveals the true identity of the girl and Odette, destined to death, disappears in the waters of the lake. Sigfrid, desperate, follows her: it is precisely this gesture of hers that breaks the spell allowing the two young people in love with life forever happy.
A summer evening full of emotions with the fabulous and enchanted music of PI Tcajkovskij and on choreography by Marius Petipa.
Informazioni su Swan Lake
When: 2 August 2018
Schedule: to 21.00
Where: Arena Flegrea, avenue Kennedy 54
Ticket prices:
Premium low cavea: 42 euro + presale
reduced children up to 12 years cavea low Premium: 36 euro + presale
cavea low Gold: 36 euro + presale
reduced children up to 12 years low cavea Gold: 30 euro + presale
cavea high numbered 30 euro + presale
Reduced children up to 12 years high numbered cavea: 25 euro + presale
overview: 25 euro + presale
reduced children up to 12 years panoramic: 22 euro + presale
[Votes: 0 Media Rating: 0 / 5]