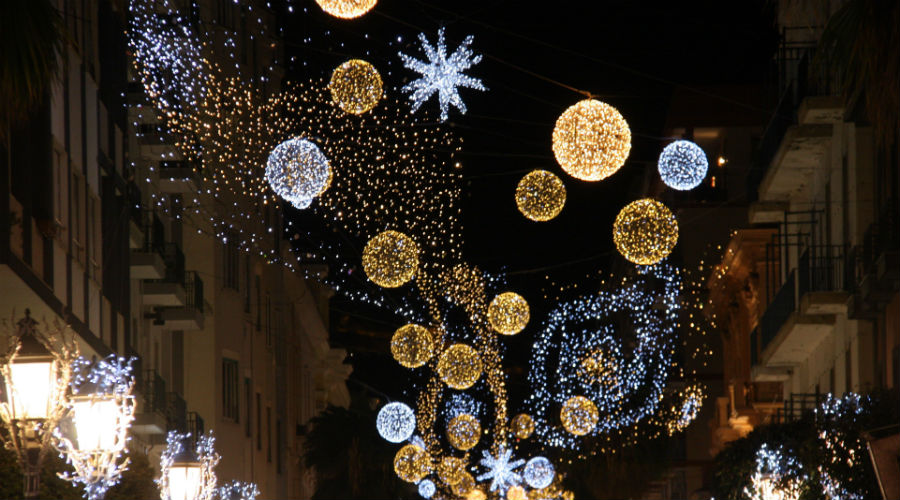 Luci d'artista for Christmas 2018 in Naples: Bulgari, the great Italian company will take care of illuminating Via Filangieri and a square in the center of Barra!
For this Christmas 2018 in Naples there is a big news, in fact the Luci d'artista, always loved and admired by adults and children, will bear the signature of one of the largest, most famous and luxurious Italian companies: Bulgari.
The famous brand, known all over the world, in agreement with Confesercenti Naples for this Christmas will take care of designing and designing the shine that will illuminate well two roads. In particular one will be Via Gaetano Filangieri, in the center of the city, while the second place will be a square in the suburbs, that is piazza De Franchis in Barra. It is very likely that it will be possible to admire the lights already at the end of November 2018.
But these will not be the only places in Naples to be illuminated, in fact also in the Rione Sanità the lights will be installed that will be financed by the Campania Region, while for the other places in Naples, for example Via Toledo, Corso Umberto and Colli Aminei the lights will be financed by the merchants' associations.
Also to San Gregorio Armeno and Vomero the streets will be illuminated by artistic lights.
[Votes: 0 Media Rating: 0 / 5]