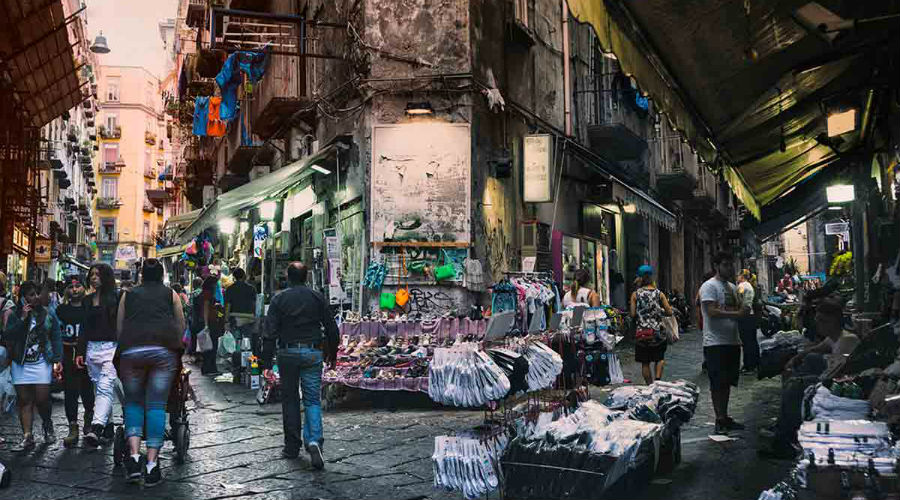 For 2019 Valentine have been installed beautiful lighting at Pignasecca in Naples: an initiative against degradation and abandonment!
After the lights installed for Christmas, even for the holidays of Valentine 2019 beautiful heart-shaped lights have been installed that will embellish and enhance the popular district Pignasecca in Naples.
An idea born completely from about sixty traders of the place, who thought about the Valentine's day to install lights that will stay lit until the end of February.
This is an initiative aimed at improve an historic market town, full of people and tourists during the day, but very little frequented in the evening due to various problems such as poor street lighting and the presence of bad roads.
In support of the traders, who will soon be joining a consortium, there are restaurateurs and historical pizza makers of the area such as Pizzeria Il 22 and Fiorenzano there is the Municipality. In short, all united for this project of revaluation and enhancement of the historic village Pignasecca which probably includes the Notte Bianca after the Valentine's day.
[Votes: 0 Media Rating: 0 / 5]