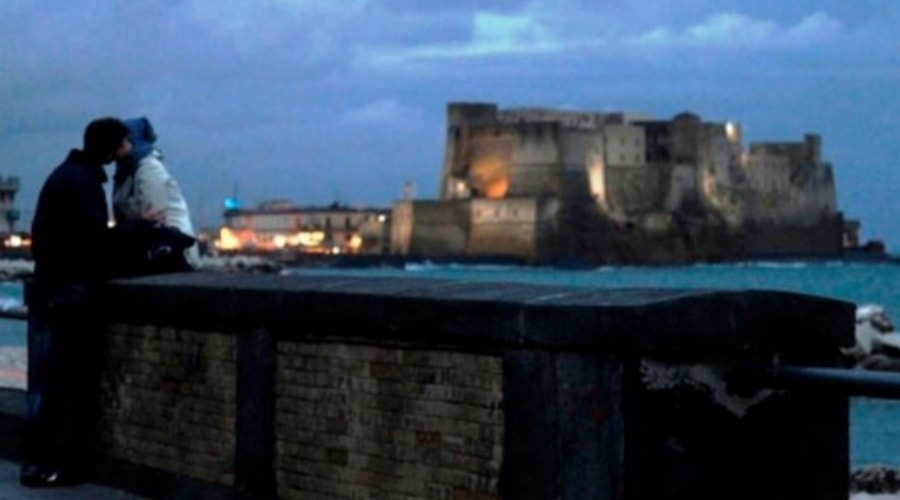 If you want to spend an unforgettable Valentine's Day, then you can not miss 2019 Innamorati di Napoli with guided tours with illustrious ciceroni.
If you want to celebrate Valentine 2019 in a unique and unforgettable way, then do not miss the guided tour with "illustrious ciceroni" scheduled on Sunday February 17 2019.
Thanks to the fourth edition of the initiative Innamòrati / Innamoràti of Naples you will have the opportunity to discover places known and others less known, thanks to the personal stories of people who work every day driven by love for this beautiful city.
And if you want to spend a really unique week in its kind, also mark the date of the 16 February to not miss the visit Exploring the goldsmith village organized by the artisans of the Antico Borgo Orefici who will delight you with the history and traditions of the goldsmith's art in Naples and will accompany you to the Museo dell'Arte Orafa.
To make the atmosphere even more magical is the Castel dell'Ovo that for the whole weekend will be lit by one video installation that will celebrate thelove of Naples for the De Filippo. Another event not to be missed is "Capodimonte in his hands"At the Museum and Real Bosco di Capodimonte, thanks to which you can discover the Royal Apartments and the Gallery of Arts in Naples.
If you want to experience an unforgettable Valentine's Day, then, you just have to stay book you through the website indicated at the end of the article.
Below are some of the scheduled events.
Program
Guided tour of theaterfrom the company 'La fabbrica di Wojtyla' at the headquarters of the Municipality of Naples - Palazzo San Giacomo
Visitors will be accompanied in the rooms divided into groups, along the way will meet characters of 1700 located along the following path:
- History of the building and curiosity
- The facade and the main entrance
- The courtyard
- The stairs and their history leading to the second floor (historical offices of mayors)
- Historic corridors and keys to the city
- The Sala della Giunta, history and view.
- The meeting room of the mayor of Naples
- The historic room of the mayor of Naples
The visit will be attended by the actress Luisa Amatucci with the mayor of Naples Luigi de Magistris and the councilor for culture and tourism Nino Daniele. The guide will be translated into the Italian sign language LIS, organized by the National Association of the Sordi, the provincial section of Naples.
The complete program can be found at the link at the end of the article.
Information about Innamorati di Napoli 2019 for Valentine's Day
When: 17 February 2019
Where: Naples
Hours: from 8.45
Ticket price: free event
Info and contacts: 391742617 - 3917489669 - Program in love with Naples (also for reservations)