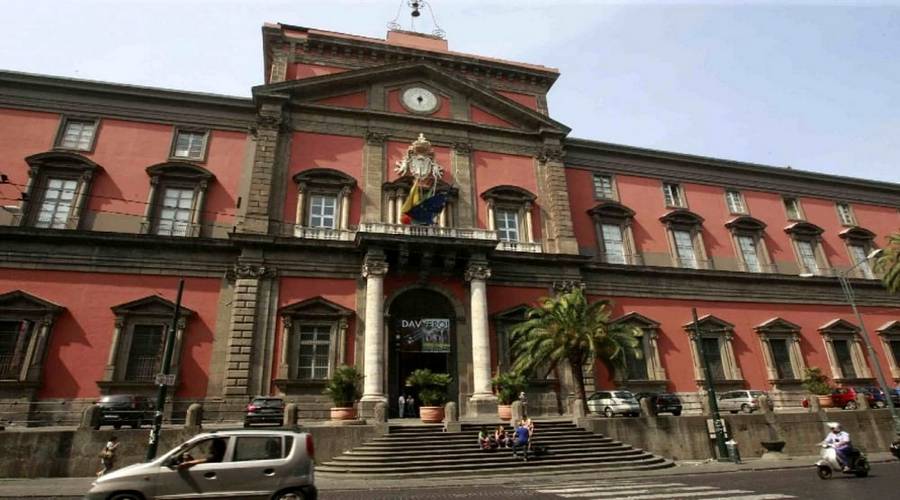 In Naples integrated ticket for MANN, Museum of Pietrarsa and MUSA, thanks to an agreement between the FS Foundation and museums.
From 13 May 2019 a Naples there is the possibility of accessing three important museums by doing one ticket: National archeologic museum, National Railway Museum of Pietrarsa and MUSA.
The operation provides particularly affordable prices and was possible thanks to a fruitful synergy between the Foundation FS Italians, National Archaeological Museum of Naples (MANN) and Museum Center "Museums of Agricultural Sciences" (MUSA) of the Federico II University.
The aim is to maximize the historical, artistic and landscape heritage of the Neapolitan territory and the instrument to reach such a goal is to facilitate the movements through the "Linea del Mare", ie the convoys of the 2 metro line of Naples with destination to the main centers of the Campania coast.
The agreement was signed by Luigi Cantamessa for the FS, by Paolo Giulierini for MANN and by Stefano Mazzoleni for the Museum of Agricultural Sciences of Portici-MUSA.
Prices
For the over eighteen years the entrance will cost 15 €. They will be 13,50 the euros to be paid for each member of at least one group 15 people; 6 €, instead, for the schools of at least 15 students or for young people under 18 years, provided they are accompanied by an adult.
Il single ticket, which can be bought as an alternative to the ordinary one, is valid for two days from the time of first use and gives entitlement to entry and free visit to the three museums.
The initiative will be valid until 31 December 2019.
Information on the integrated ticket FS, MANN, MUSA and Railway Museum
Where: at the MANN, MUSA and Railway Museum ticket offices
When: from 13 May to 31 December 2019
Prices: 15 euros for adults; 13,50 euro for groups of at least 15 people; 6 euro for students of at least 15 students and for minors accompanied