Optimize the times to reach the most popular destinations in our city, all to encourage the . On this goal comes the new innovative idea comes from Aerospace District of Campania which has entered into an agreement with the GESAC (the Capodichino airport company) to bring the Flying Taxi. But what is it?
What is flying taxi
The idea starts from one of the projects on the U planrban Air Mobility (UAM) and it is not a question of mere words, but of facts. A prototype would be ready for one flight test scheduled for next year in Capodichino.
It is an aesthetically similar vehicle to an automobile 4-seater equipped with propellers interior that can reach 100km per hour and above all to get up at a height of 500 meters. This height would allow it to avoid any traffic queue, for this reason the means of transport is designed above all to undermine itself as a solution to make the public transport, going to replace the normal taxis.
In addition, it is highlighted in the project that their takeoff/landing is vertical, consequently the vehicle does not need a specially designed departure runway, but only a limited space just like a helicopter.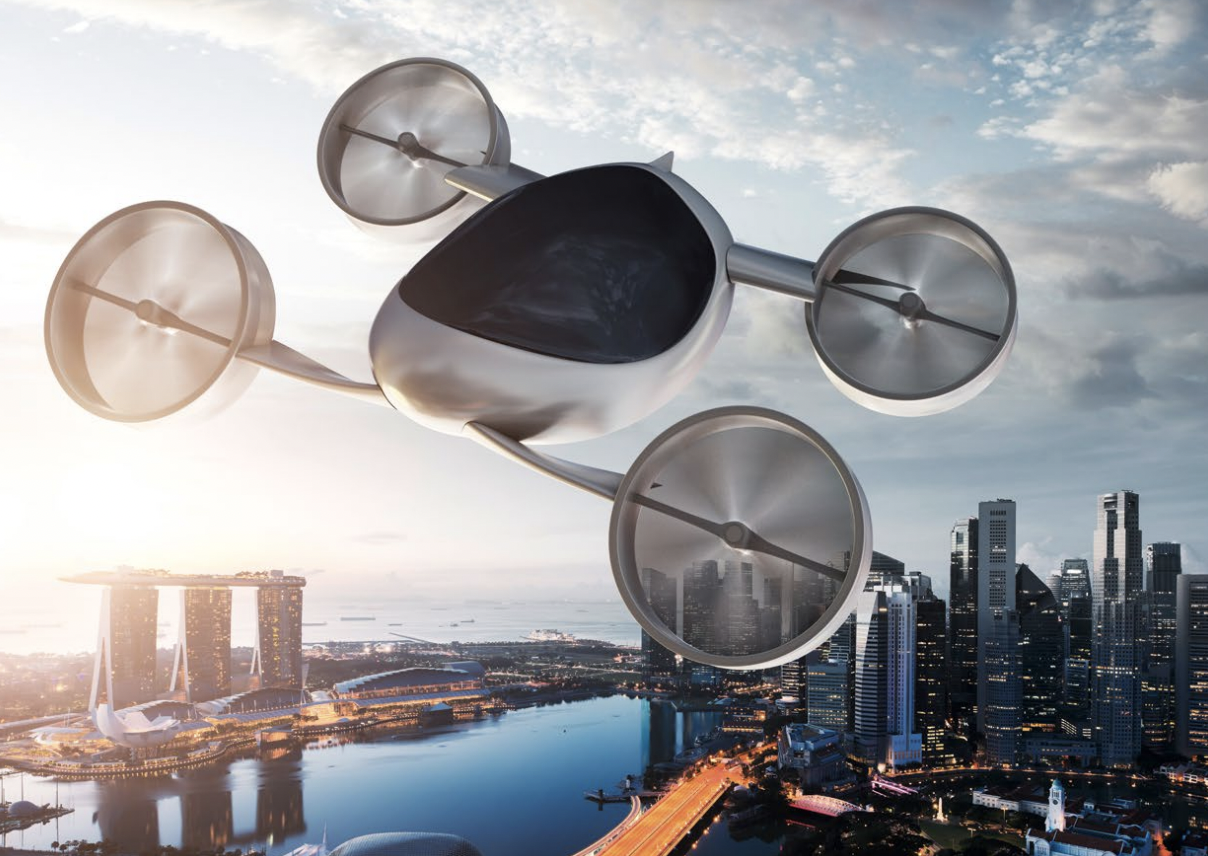 When the flying taxi will arrive in Naples
As we said, the first flight already seems to be planned and the UAM project foresees the first flying taxis within ten years. The first flight of the prototype, however, will take place in 2023.
It should be employed by airports for Naples – Capri and Salerno – Capri lines.
The President of the Aerospace District of Campania, Louis Carrino, has even predicted that within 4-5 years they should already be developed and other prototypes will surely already start flying around the world.