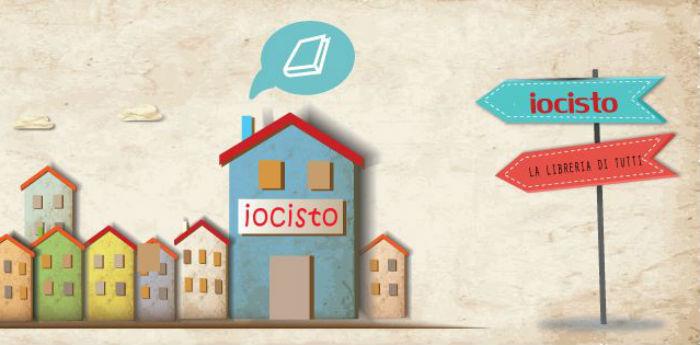 The first popular IOCisto library in Italy will open in just a few days at Vomero. It will be the new cultural reference point of the city, between tradition and innovation
It is not true that Naples is a city that has given up reading and books. It is not true that here the foundations cannot be created for the start of new cultural activities that are in step with the times. The recent closure of important bookshops such as Guida Merliani and Portalba, Fnac and Loffredo must not discourage the birth of innovative realities and that have, as their main fulcrum, the dissemination and promotion of knowledge and culture.
He believed in it, and will continue to believe it, Ciro Sabatino, journalist and former editor, creator and organizer of the initiative I'm in, the popular shareholder library, first in Italy, which will open to the public Monday 21 July 2014 at 21: 00 in via Cimarosa 20, al Vomero, in the neighborhood that has suffered more than the others, in Naples, the closure of its historic bookshops.
The project I'm in is born a little for play a little provocation, as he says Ciro Sabatino in Napolike, with his post written on his Facebook profile last May 13, after taking a tour from Fnac (now Trony) that left a bad taste in his mouth. The Vomero, but also the entire city of Naples, for some months, has in fact lost what was a bit its "cultural lung", leaving a void that must be filled.
LIVING WITHOUT BOOKS

Hi Fnac.
I liked being there, coming there every now and then. It seemed a little Paris to me. But a little, of course.
Today it was like entering a shopping center. Of those who go there on Sunday when you're cooked.
Bah. Do you know what I think Fnac? That kids are going to die of cell phones and tablets. They will never know what it was to mark a book with a Nutella stain.
They will not have windows to open on the sea, on the night, on the rain or on the apartment in front. They will die by opening an ultra-flat screen on RealTime. And they will fall in love with strangers hidden in the darkness of Fb.
So it's better that you left Fnac.
It is tough to watch this nothing powerless. I assure you.
And tough living without books. Trust me.

Ah ... But don't we want to open a wonderful bookstore? If you have money (any amount) and you want to think about it, let me know. I'm in.
With this simple but effective provocation, which obtained hundreds of likes on Facebook, the project was born I'm in, gathering many people from the publishing and non-publishing sectors, interested in "Invest" also economically in this new library. And so, in just two months, Ciro Sabatino and his now more than 200 members, have succeeded in transforming a virtual idea into a real reality, soon becoming a viral phenomenon that has involved more and more people who want to work to change their city and give their 'example.
The strength of the project I'm in lies in merging a simple and "ancient" need, that of having a cultural reference point in the city (a bookshop), and the ability to keep up with the times, strategically exploiting web channels (like Facebook that gave a concrete shape to the initiative) to spread the word, trigger word of mouth and "infect" other investors.
Anyone can become a member of the popular shareholder library I'm in, participating with a membership fee of 50 euro, according to a formula that is increasingly successful in Italy, that of the crowdfunding. Iocisto will therefore not be just a bookshop but a real network of civic social commitment, "Everyone's library", as stated in the claim placed under the logo, also created and chosen by the web community on the Facebook fanpage.
But what will they be the books displayed on the shelves of this new library? Ciro Sabatino tells us that "The public offer will be 50%". There you will find the best sellers and the most "commercial" news, but also books published by small independent quality publishing which often does not find space in the megastores and in the most well-known bookshops. I'm in it will therefore also be an opportunity to launch editorial works by emerging talents. And there is even more. They will also be held at the headquarters in Via Cimarosa live meetings with authors who will not just present their books, but will tell them to their readers. To recover the concept of "Listening and storytelling", which now seems to have been lost.
Tonight at 19: 00 will be held on first shareholders' meeting of I'm in in via Cimarosa 20. Anyone who wants to register can do so starting from the 17: 00 and thus participate in the General Assembly of members. Friday 18 July at 12: 00, always in place, will be held on press conference of presentation of Iocisto.
On the Facebook fanpage of Iocisto, which currently has more than 6 thousand fans, you can always be updated on the initiatives of the library.
The adventure has begun. We citizens believe in this wonderful dream.