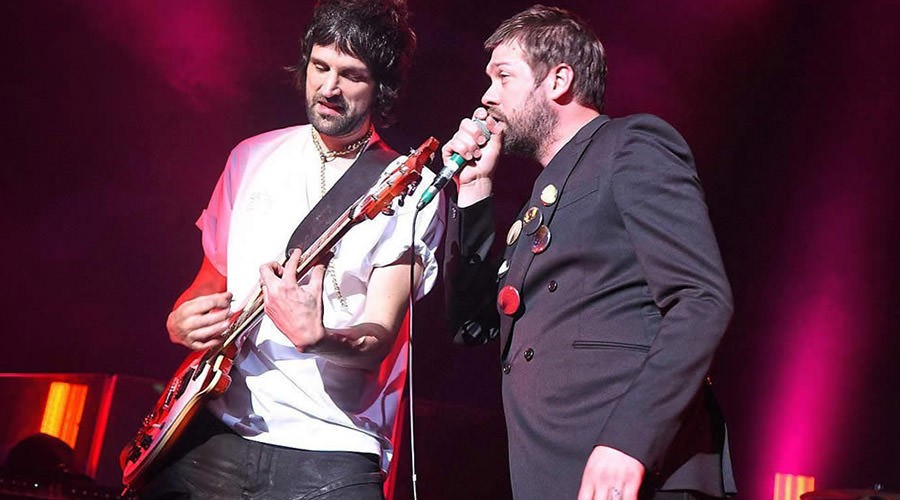 The Kasabian will be at the Arena Flegrea in Naples for a concert between classic rock and alternative rock, in the Naples Noisy Fest.
After the announcement of the concert of Bonobo, ETES Arena Flegrea will also host i Kasabian for a live the July 15 2018. It is a new important date that fits into the program of the Noisy Naples Fest, the festival of summer concerts of the Arena Flegrea, and sees the Kasabian return to Italy after the great success of last November at the Forum of Assago.
The Kasabian are a English active group from around 20 years and have sold millions of records all over the world, establishing themselves on the international scene as one of the most beloved bands in recent years. Their is predominantly an alternative and electronic rock, even if their last album, "For crying out loud", Is clearly inspired by sound of the 70 years and the leader of the band, Serge Pizzorno, deliberately engraved it just as it was recorded at the time of classic rock.
His intent was to write inspired songs, creating works that could enter the Olympus of the classics and that had an immediate impact on the listener from the first bars.
The Kasabian concert at the Arena Flegrea in Naples will be one of the most important events and will surely attract many fans, like those of Sting, of Bonobo, Of Kasabian, of Coez, Benji and Faith, Paul Kalkbrenner, Noel Gallagher and the free concert by Senese, Enzo Avitabile and Luchè.
Information on the Kasabian concert
When: July 15 2018
Where: ETES Arena Flegrea, Mostra d'Oltremare - via JFKennedy 54 and via Terracina
Schedule: 21.00
Prezzi:
Cavea Alta not numbered 39,10 euro
Cavea Bassa not numbered 46 euro
Overview not numbered 34,50 euro
[Votes: 0 Media Rating: 0 / 5]